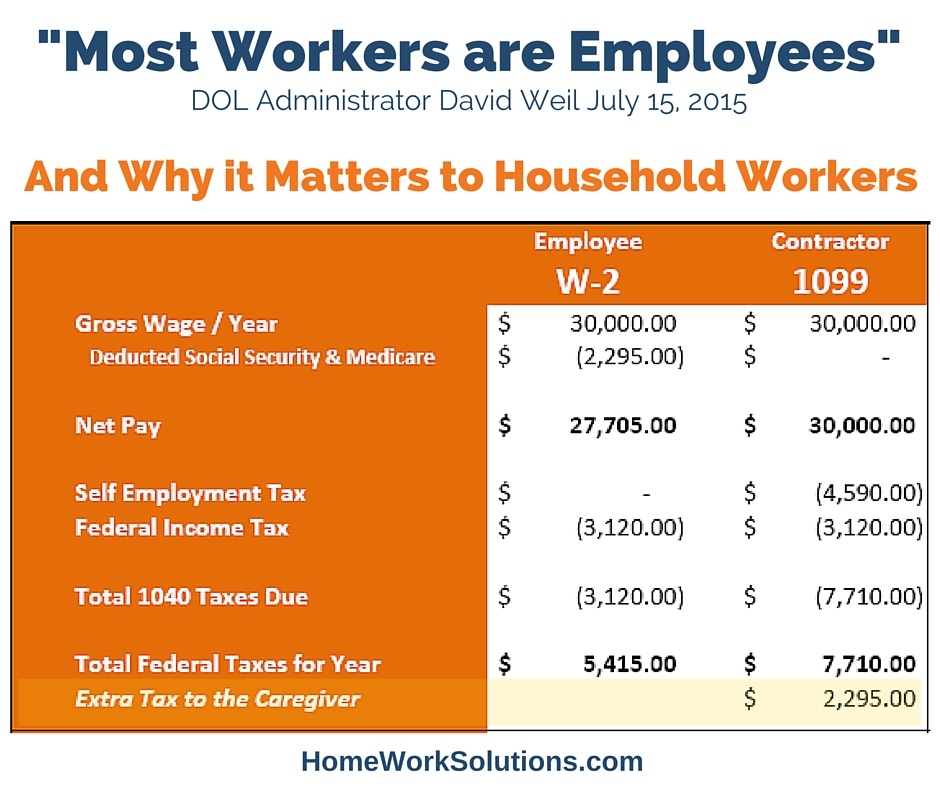 Nannies and senior home-care workers are not independent contractors.
"Most workers [who are classified as independent contractors] are employees under the FLSA's broad definitions." ~ David Weil, Administrator, US Department of Labor Wage and Hour
Nannies and senior home caregivers are almost always employees of the hiring family, yet every year thousands of families classify their nanny or senior caregiver as an "independent contractor" and fail to pay the employment taxes and unemployment taxes on the wage they pay their family's nanny.The IRS estimates that fewer than one in five famlies with a household employee comply with the payroll, tax, and reporting requirements in the tax code. Industry experts place the compliance rate much lower than 20%, and have calculated a $3 BILLION dollar per year tax gap - the taxes owed but not collected on household senior homecare and nanny employment.