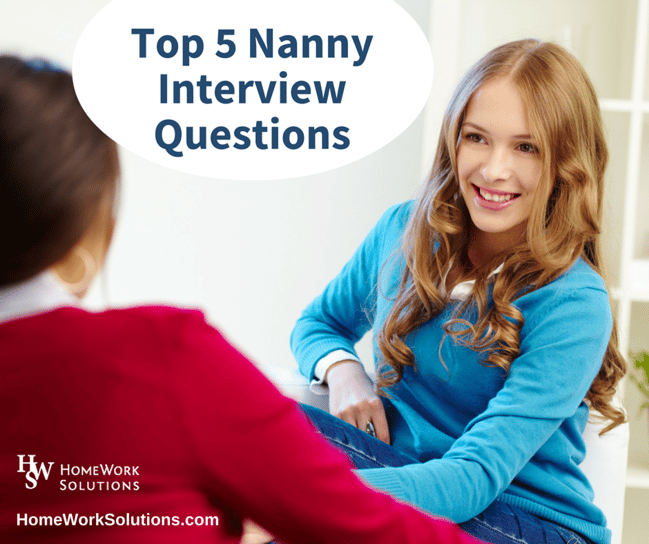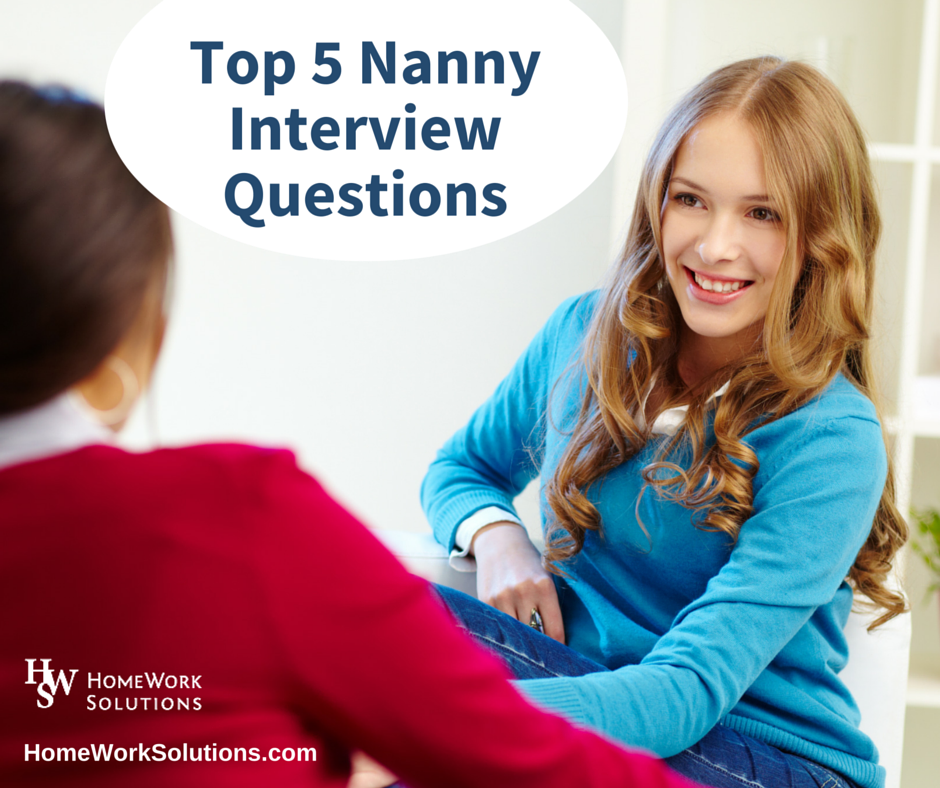 Hiring a nanny is one of the most important things you will ever do and making sure you hire the right person is an incredibly big decision. Here are some of the top interview questions that you should ask a prospective nanny, and if you listen carefully for thoughtful and complete answers, you'll likely come away with a good idea of who the person is and if they are a good fit for your family. Here are the top 5 childcare job interview questions.
#1: Why are you interested in this job?
This should be the first question, as it will help you identify people that are in it just for the money, a place to live, or other negative reason. A nanny who really wants the job will naturally talk about her nurturing side, her passion for caretaking, and love of children.
#2: Describe your past childcare experience.
You will have the nanny's resume to know the answer to this beforehand, but when you are interviewing the candidate, ask her specific questions about the experiences she has had previously. Learn the ages of the children that she was in charge of previously and ask why she left the position. Be sure you know if she will be committed to the job long term or if she prefers short term assignments. Write down the answers, they will be important to follow up on when you check her references!
#3: What is your childcare style?
This is an important question, because it gives you an idea of whether she will be just watching your children or if she will be interactive and engaged with them. Will she sit down and play games with them? Will she help them with their homework if they need it? Or would she rather watch them and be less involved in the daily activities that the children are a part of? Will she do for your children or teach them to do for themselves? This is where you as the employer will need to find out which style is best for your family's needs and the personalities of your children.
#4: "How do you feel about…" or "What would you do if…"
Ask a few open-ended questions when you're interviewing the nanny rather than yes or no questions or other leading questions. Asking open-ended questions allows the candidate to express her opinions and thoughts about a topic and you'll be better able to see if your beliefs or philosophies match up.
#5: How did you address issues or conflicts with your prior employers?
This will not only help you determine if her communication style will connect with your kids, but it's also important to know this so you will be able to communicate effectively with her if any unforeseen issues arise. The power inbalance between a nanny and the parents often causes the nanny anxiety, particularly addressing sensitive issues. A nanny who addresses issues via text or email will need extra attention from the hiring parents to query reguarly about how things are going, and how the parents can help improve the nanny's comfort and satisfaction in the job.
Leaving your children with a nanny can be difficult, but if you learn as much as you can about the caregiver ahead of time, you'll be able to ease any worries you might have and affirm that you've made the right choice.
Related Information
10 Things a Nanny Background Check Will Not Reveal
Nanny Screening Best Practices
Questions to Ask Nanny References
How To Conduct a Productive Interview
Bonus: Sample Nanny Job Application Form