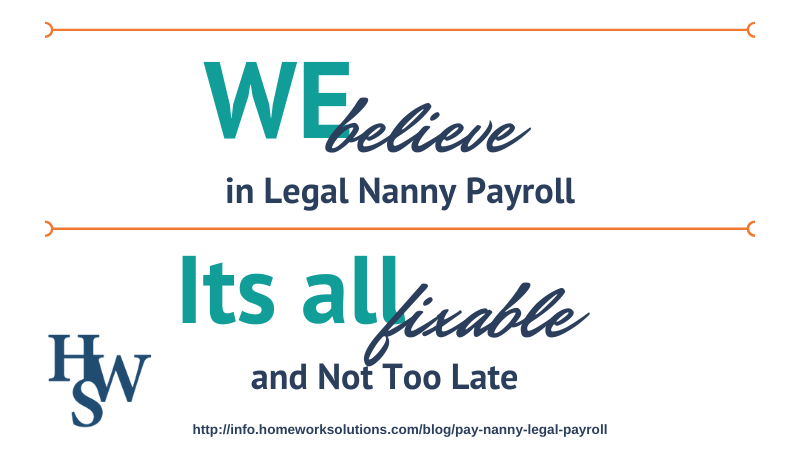 We are committed to help educate families, nannies and agencies about the value of legal nanny payroll.
WE BELIEVE THAT LEGAL NANNY PAYROLL:
Establishes a principled relationship between the nanny and the employing family;
Benefits the majority of families that want to pay their household employees legally and insure that the employee receives workers compensation and unemployment insurance protections;

Benefits the nanny with legal payroll as she has greater financial stability with the protections of unemployment insurance and access to important health insurance tax credits;

Provides families access to important tax credits, incentives that often completely offset their payroll tax expenses;

Is just the right thing to do!
WOULD YOU LIKE TO LEARN MORE ABOUT LEGAL NANNY PAYROLL?
HomeWork Solutions invites you to download our free e-Book, the HWS Guide to Household Payroll. Additionally, our staff is always available for a free telephone consultation to answer your questions, help you with your household payroll budget, and to help you get the financial relationship with your nanny off on the right footing.