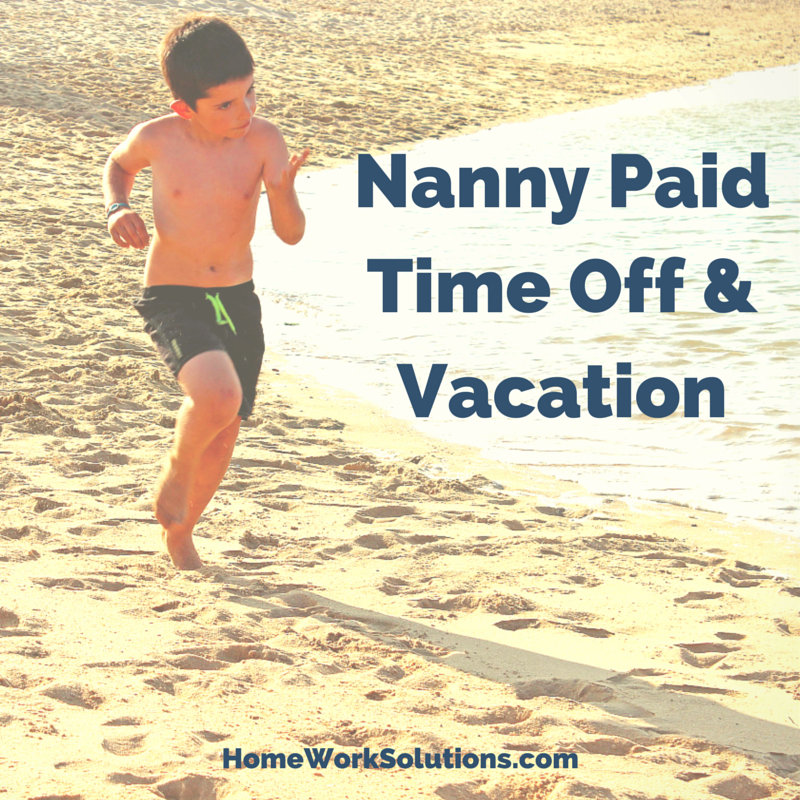 Summer is fast approaching, which means many of us are counting down the seconds till our much-needed holidays in the sun. For nannies, though, the summer can be the most stressful time of the year. It's simple, really: the benefits of your full-time job that allow you to take paid time off (whether sick leave, personal days, or paid vacation) cannot be taken for granted by a nanny.
As a full-time non-exempt employee of the family, a nanny should be paid for any regularly scheduled day that she is available to work and the family, for any reason, decides they don't need her. For example, this would include the family's beach week or Labor Day weekend trip to the in-laws. How does offering this benefit to the nanny help the employer? Paying nannies for any regularly scheduled day when their services are not needed provides a stable income stream for your nanny, and will allow you to employ the best nanny (the best nannies look for the best employers!). In addition, it is reasonable for the family to ask the nanny to perform routine household tasks—such as pet sitting or organization of kid's school supplies and clothes—while the family is away (so long as you provide your nanny reasonable notice, of course). Your family may even consider bringing the nanny along on vacation!
A full time nanny should have a number of Paid Time Off (PTO) or flex days available to her and recorded in a written work agreement signed by the family and the nanny at the start of employment. Compensation for PTO should correspond to the nanny's regular schedule. For example, if a nanny usually works 35 hours per week, she should be compensated for 35 hours on one week's vacation.
How does this benefit to the nanny help the employer? The best nannies in the business have been at this profession for a long time, and they know when they are being offered a fair work agreement. Guarantee that your family is in the running for hiring the best nanny out there by offering the industry standard or higher in benefits. Furthermore, offering a nanny PTO to spend time with her loved ones fosters a professional working relationship that gives due respect for the nanny's right to maintaining her personal life.