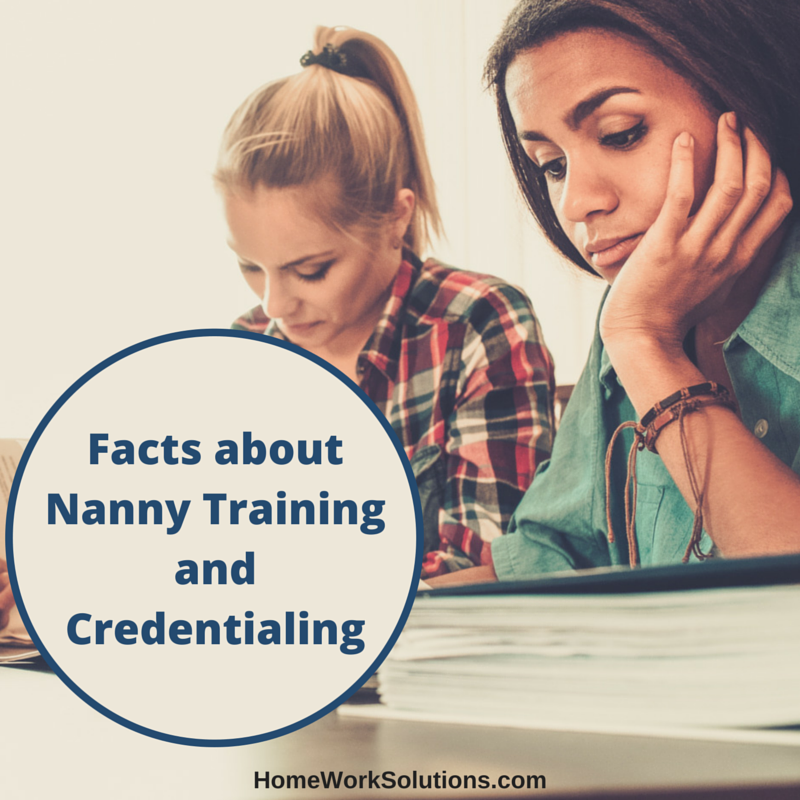 If you're looking to start a career as a nanny, you may be wondering what type of education, nanny training courses, credentials, or licensures you need in order to secure a great job. While there are many places around the world that do in fact involve licensure before getting a nanny job, the United States does not require such licensure. There are a variety of formal nanny training programs in the United States as well as a Nanny Credential Exam through the International Nanny Association that can help individuals prepare for a career as a nanny. We've outlined some of the important facts about nanny training, credentialing, and licensure here.
You might be wondering: I have little to no experience, but I have the passion and dedication to start a career as a nanny.
Are you asking yourself, "Where should I begin?"
First, start reading parenting and child development blogs, books, and magazines that discuss strategies for raising children. Familiarize yourself with methods and understand different ways to work with children of varying personalities. Brush up on your communication skills – not just with children, but with adults, too. Communicating well with parents and families is a must! Get some informal babysitting jobs or volunteer in church nurseries, day camps, hospitals or other places that need childcare assistance. Steady jobs like this will help you get some experience while you build a professional portfolio. Enroll in some of the classes mentioned above and consider getting a college degree in early childhood development.
The Basics of Credentials:
PhD candidate Carly Jennings explains that there are several models of childcare in the United States. Daycare centers are generally regulated by state agencies and depending on which state it is, workers will need to adhere to standard requirements for what they need to know about child development, safety, nutrition, etc. The most common credential here is the Child Development Associate credential which is nationally standardized and administered. There are also family child care (FCC) homes where a caregiver will take care of multiple children in her own home. This type of daycare situation must also comply with government regulations, which will be different in every state. For nannies that take care of just one family only on a regular basis, there is not any licensure in the United States required. While not legally required, the was created to fill this void.
Additional Must-Know Facts:
Helen Adeosun, CEO and Founder of CareAcademy says that some of the best credentials include CPR and First Aid certification by the Red Cross and the American Heart Association. This is not only helpful, but is likely required by most parents looking for a qualified nanny. She says, "Other classes related to health and development are great, and certificates that say that you have the ability to care for children at different ages and stages are great from community colleges or an online program, such as CareAcademy."
If you have a sincere love and ability to connect and relate with children, explore the option of serving as a nanny. A career as a nanny is rewarding and allows you to pour into the lives of developing children as they grow and mature. As VIP Nannies' agency owner Rebecca Ward Stewart says, "The energy, charisma, and a genuine passion to work with children is a gift and it can't be faked."
Resources
About the International Nanny Association Nanny Credential Exam
International Nanny Association's Nanny Basic Skills Assessment