When hiring their nanny, most employers believe that they have recruited the perfect caregiver for their child. Most often, they want be fair in their dealing with their nanny, including in the arena of compensation. However, year after year a small suite of common nanny payroll and legal mistakes become very expensive lessons for these nanny employers.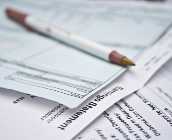 How many of you believe that if you hire the nanny for $15 and hour and she works a 45 hour week you pay her $675? Many nannies and their employers don't even know about nanny overtime rules.
Fast forward to the nanny:family relationship ending on a bad note, and the family may find themselves with a wage and hour complaint, paying thousands in unpaid overtime and penalties, all because they didn't know how to protect themselves with an FLSA compliant work agreement that states the appropriate hourly and overtime rate to pay $675 a week for 45 hours. HomeWork Solutions' Hourly Rate Calculator makes these calculations a breeze - and the suggested work agreement language protects the family.
How many of you believe that the family's homeowner's insurance will pay the bill if nanny is injured on the job? If your state requires Workers' Compensation Insurance policies be purchased by household employers, everyone can be in for a rude awakening when they find that an accident is not covered by ANY insurance policy, and the family is legally obligated for medical, rehabilitation and lost wage expenses.
Problems like this are easily avoidable when both family and nanny take the time necessary at the beginning of the relationship to familiarize themselves with their respective tax, insurance, and other legal and record keeping obligations.
HomeWork Solutions is pleased to announce the publication of the latest in their 10 Tips series: Avoid Common Nanny Payroll and Legal Mistakes (Download Now). Once you have educated yourselves, please consider writing up your nanny/family agreements in a formal written work agreement. This protects both parties, and is an important reference for all parties when there is a question or misunderstanding.
HomeWork Solutions' NaniPay full payroll and tax compliance service offers an optional (and free) time card application to memoralize hours worked in a payroll period by day.
~~~~~~~~~~~~~~~