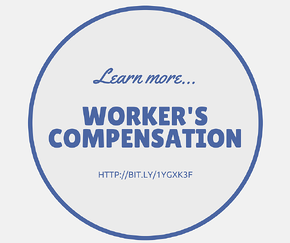 Is it risky to hire a nanny without workers' compensation? Workers' compensation insurance protects workers from the medical expenses and lost wages associated with a workplace accident. We generally don't think a nanny's job as particularly risky, but accidents happen and the consequences can be severe. Many states require household employers to obtain workers' compensation insurance, and in all cases HWS recommends this as a best practice.
HWS clients have recently reported nanny accidents that necessitated a workers' compensation insurance claim by the nanny.
A nanny went ice skating after school with 5 and 9 year old children she cares for. She took a hard fall. Yes you guessed it, back, bottom, you name it hurt. When she returned home limping, stiff and bruised, her husband insisted she to be checked out by a doctor. In the emergency room she described the accident, and the hospital staff began asking her for details about the family she worked for. She hesitated but when pushed provided their name, address and phone number. The hospital explained they needed to get insurance information from the family. The nanny believes falling was her own fault but understands she wouldn't have been on the ice if she wasn't working with her charges. Fortunately the nanny was not seriously hurt, she only missed a single day of work, and our client did have workers' compensation insurance, so all was well.
Another nanny prepping dinner put a nice slice in her hand while prepping dinner for her employers and needed stiches. Of course the ER staff asked "how did this happen" and she told them. They immediately asked for workers' compensation information which our client didn't have. In the District of Columbia this insurance is required under law, and our client believes they will be personally liable for the emergency room visit. The client promptly contacted HWS' insurance partner and obtained the necessary insurance policy so they are protected in the future. They feel quite fortunate to have escaped with such a small accident and expense.
Recently this issue made the news when a nanny's workplace accident snowballed into a law suit against the employer.
Workers' Compensation Insurance 411
Workers' compensation insurance coverage requirements depend on state law. Even when not legally required, HWS advises families to obtain this insurance policy as important protection for the family's finances, in addition to doing the right thing and protecting their nanny.
Generally, only household employers who have an EIN (paying the nanny on the books) can obtain workers' compensation insurance as this identifier is required when the policy is issued. Rates are based on the household employee's payroll - generally speaking $750 - $1000 per year. Most insurance compaies will annually audit the family's employment tax returns (state wage reports) to verify the household worker's wages and set next year's premium rate.
HWS will put clients in touch with our insurance partner when they want help obtaining a policy.