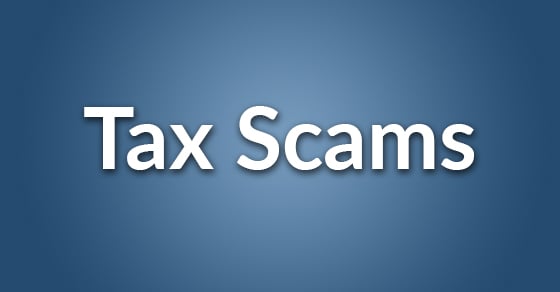 According to the IRS, thousands of people have had money and personal information stolen through tax-related scams. Scammers are getting more refined, making it harder than ever to separate real correspondence from fake. Here are two of the more popular tax-related scams the IRS has seen this year.
Property Liens. A property lien is a legal claim against property you own in order to satisfy a tax debt. In a lien related scam, people receive a letter from a fictional (but real sounding) agency claiming overdue taxes and threatening a lien if the bill isn't paid.


Fake Calls from the IRS. This one is pretty obvious. Someone calls pretending to be an IRS agent and claims you owe tax that you don't actually owe. They usually claim that you could be arrested if you don't pay and then offer a prepaid card method of payment.
Red Flags to Note
The IRS never demands immediate payment. They will send a bill or notice explaining the tax owed and giving the taxpayer time to pay or appeal. They will not threaten a taxpayer with arrest.
Also, the IRS will not contact you by email, text message, or on a social media platform. They will also only very rarely call you. If the communication is not a letter sent via the U.S Postal Service, it should be questioned. There are third party contractors that the IRS uses for collection of past due taxes. These companies follow the same rules.
In the rare case that a call is made from the IRS to a taxpayer it is likely because there is an audit going on. It will also only happen after multiple letters. The IRS does not accept payment to any entity other than the U.S. Treasury.
What to Do If You Identify a Scam
If you get a suspicious call simply hang up. If you get an email that looks like a scam you can forward it to phishing@irs.gov. You can submit notice of an IRS agent impersonation scam on this page. If you are a client of ours and get any kind of notice about payroll taxes simply forward it on to us and we'll take care of it.