Hiring a senior caregiver, a nanny, or a housekeeper who regularly works in your home is a personal decision. It takes time to find the right person to fit your family's unique needs, so once you've found that person, it's essential to get things started on the right foot. Here are three of the most important things to do immediately upon hiring your new domestic employee.
#1: Set up a work agreement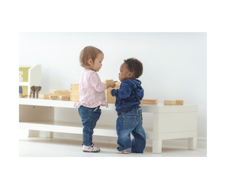 A written agreement or contract between you and your employee may not be legally required, but it is best practice that provides a point of reference when there is confusion or conflict. It also helps protect your family in the event of a formal dispute. We recommend your work agreement cover these important items (among others):
Pay and benefits
Work schedule, including holidays and paid time off
Job description/duties
Termination clause
Confidentiality agreement
#2: Get paperwork in order
Once you hire an employee, make sure you get all the proper paperwork set up for tax and payroll purposes. These may include W4 and I9 forms, and perhaps direct deposit instructions for payroll. Federal law also requires you to submit a new hire report for your worker. If you're not sure what forms are required and how to submit them, our team at HomeWork Solutions can help. We'll ensure there are no missing forms or paperwork from both you and your employee, so everything stays in compliance.
#3: Outsource payroll and tax preparation
Your time is valuable. Perhaps you work a full-time job and sitting down to process payroll and calculate tax withholdings doesn't fit into your schedule. Outsourcing payroll and tax preparation will save you significant time. It can also save money in the long run because there will be no mistakes or miscalculations which could cost you penalties and interest.
Federal and state laws also change regularly. It can be confusing and difficult to stay up on all the changes. Our team at HomeWork Solutions ensures you don't need to worry about a thing when it comes to your employee's payroll and tax processing. We follow the changing tax laws and guarantee everything is filed out accurately and on time.
Let our experienced payroll and tax specialists at HomeWork Solutions help. Since 1993, we've helped families manage each step of their employees' payroll and tax filing process. We have flexible, customizable service plans so you can find the one right for you. Call us today at 1-800-626-4829.