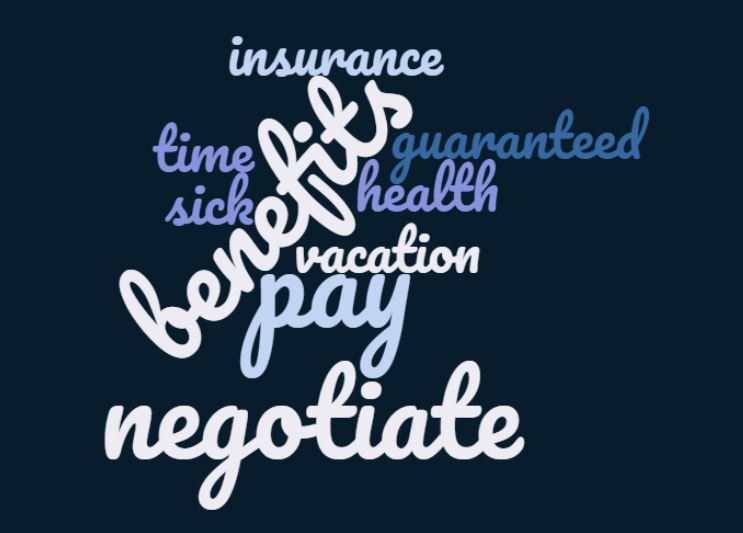 If you have decided to hire a household employee, you may be researching the details involved. One of the most important things you will have to do is negotiate a fair wage and understand the taxes and benefits involved with adding someone to the payroll each month. Here are some tips on how to negotiate pay rates and benefits.
Tip #1: Know your local market.
Do some research on what other nannies and caregivers are being paid in your area. What people are being paid on the east coast might not be what the going rate is on the west coast. Pay rates in Manhattan can be very different than Westchester NY. Talk to other household employers in your area and check out job descriptions in your city so you can know what your local market is like and offer a rate that is comparable to others in the area.
Tip #2: Understand standard benefits.
If you plan on hiring a caregiver or nanny, be aware of what benefits should be offered to the employee. For example, do some research on QSEHRA (qualified small employer health reimbursement arrangement) and guaranteed pay. With QSEHRA, this is a tax-free health benefit that can be used to reimburse employees for personal health care expenses that come up during the year. This is an alternative option to group health insurance and allows employers to give employees a monthly allowance to set aside for health-related costs. Guaranteed pay is a standard with full time household workers, providing them with income stability.
Wages and benefits are a package, and offered benefits could involve tradeoffs on pay rates. For example, you may want to offer $20 hour with no benefits, $19 hour with QSEHRA with a max input of $5000 a year, or $18 hour with a guaranteed pay option and QSEHRA. The reality is that yoru family has a budget, as well as your nanny or senior care candidate, and balancing these can be tricky. Sadly, there are times when after all the research a family concludes that they simply cannot afford to offer a pay and benefit package that provides the nanny or caregiver a living wage.
Some level of paid vacation and sick time is standard for a full time household employee - failure to include this in your offer can cause you to lose out on the best candidates.
Tip #3: Make an offer that makes your candidate feel valued.
Offering a wage that makes your candidate feel validated is very important. If your employee feels appreciated and valued for their work efforts in your home, they will do a good job and you will gain trust and loyalty with this person. Starting negotiations in a place of mutual respect is key, so keep this in mind when you begin the conversation.
Tip #4: Document!
Once you have reached an agreement with your candidate, make sure your document your wage and benefits offer in a written work agreement. You may also legally be required to provide a pay rate notice to the candidate when they start work,
Negotiating benefits and salary with your potential employee requires some balancing and with the right preparation, you can reach an agreement that works well for both of you. Once you have determined a fair salary and you hire your new employee, contact our team at HomeWork Solutions to make sure your payroll taxes are set up and being withheld correctly. We can answer any questions you might have and be sure that everything is in order so you can pay your employee accurately each week.