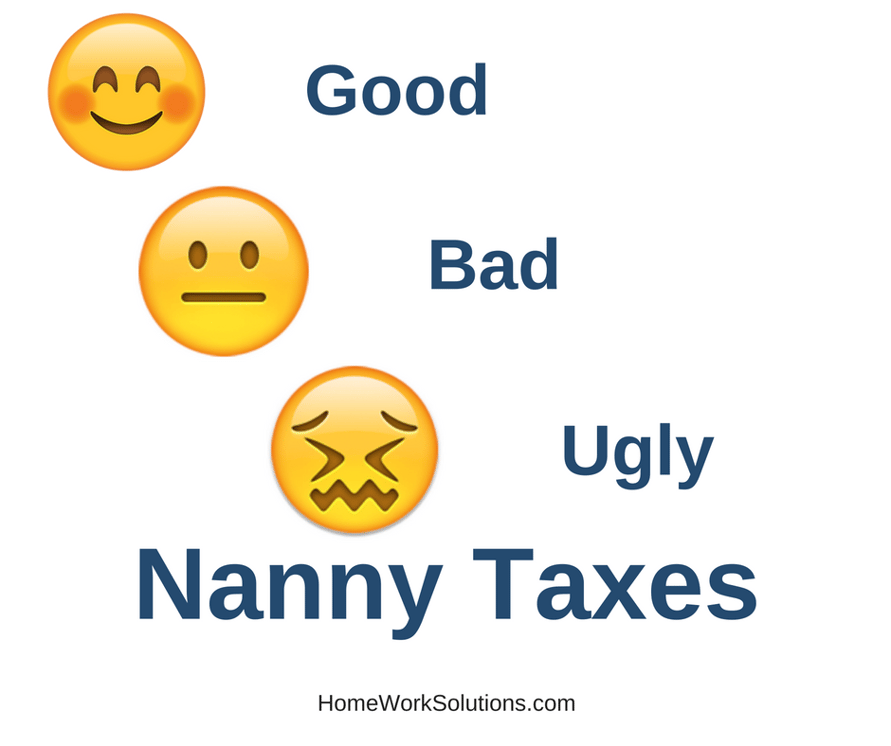 When you think about taxes, how do you feel? Do you feel a surge of dread or an overwhelming sense of confusion? It's normal to feel this way because let's face it, reporting nanny taxes can get complicated.
Not only are there a variety of state and federal labor laws that you need to uphold, but there are federal and state taxes that need to be followed strictly. Think you can figure it out yourself? You might be able to, but why risk it? Think you can skip paying taxes altogether and pay your nanny under the table? Don't do it. If you're not completely sure how to prepare taxes for your nanny, the do it yourself method can go terribly wrong. If you misfile nanny taxes, this could be an incredibly costly mistake and end up costing you hundreds and even thousands of dollars.
Here are some of the reasons why you should understand the ins and outs of nanny taxes:
You will avoid costly penalties or fines
You will protect yourself as the employer
You will ensure that your nanny will get social security/Medicare benefits when she retires
You will ensure that your nanny will get unemployment benefits if she stops working for you
Understanding nanny taxes:
Under the law, your nanny is considered a household employee. She is not someone that you can just pay on the down low. You may need to withhold social security and Medicare on her wages, as well as paying federal unemployment tax and include them on her payroll stub every week or month.
How we can help:
If paying nanny taxes makes you feel nervous and you think it's going to take you a lot longer to prepare than you have time for, let us help! How?
We'll do all the calculations for you including paycheck deductions, bonuses, benefits, and taxes
We'll save you time by filing all of the paperwork that you need
You'll have peace of mind by allowing our experienced team of payroll professionals to take care of all the details on your behalf
Don't take on nanny tax preparation unless you know how to do it with complete accuracy. A simple mistake can mean significant unexpected penalties, taxes, or costs. Plan ahead and work with a household payroll specialist from the very beginning!