At HomeWork Solutions, we understand household payroll and tax preparation can be complicated. With tax laws changing regularly, it can be challenging to stay up to date on everything. Outsourcing will save you time and the headache of researching what has changed and what hasn't. You won't need to worry about making a mistake with deductions, either. Your household payroll specialist is skilled in each part of the process, navigating everything for you—the result: payroll and tax preparations are seamless.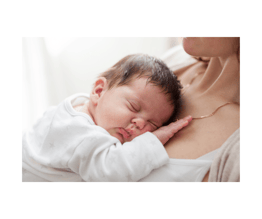 If you've recently hired a household employee like a nanny or senior caregiver, and you don't have the time to manage payroll and tax deductions for your household employee, consider outsourcing the work to a qualified payroll and tax provider like HomeWork Solutions. That way, you and your employee are compliant, and you can rest easy knowing all the details are handled.
If you needed more of an incentive to start paying your household employees on the books, The American Rescue Plan Act is now in place for additional financial help, providing families with even more tax credits. It's never been easier to do the right thing and pay your employee's taxes accurately and on time.
Some of the new tax incentives include:
Maximizing dependent care FSA deductions with a $5,500 increase means $2,500 in tax breaks for the highest marginal tax bracket (37%).
For household incomes up to $125K (2 Kids), you could see up to $6,000 in net tax savings.
Utilizing these tax credits may fully offset the costs of paying your employee's taxes and you'll feel good knowing you're doing right by your employee. Don't delay in adding your household employee to the books. We know you're busy, so let us handle the details of your employee's payroll and tax preparation. Our service plans are customizable so you can find the one that fits with your specific situation. Contact us today for a free, no-obligation consultation at 1-800-626-4829.