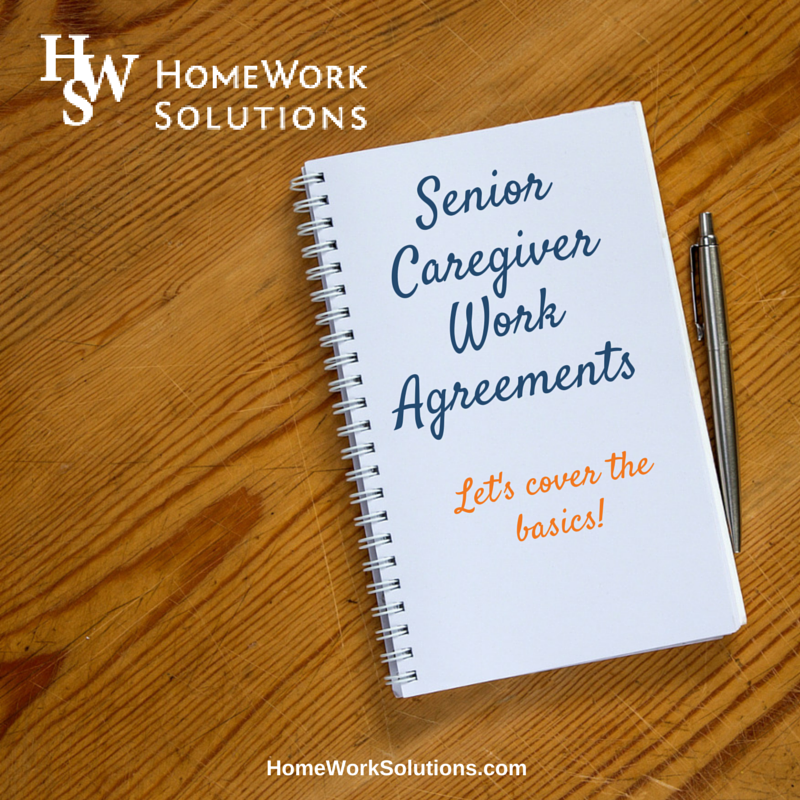 If you're an in-home senior care provider that is looking to work with a new senior, it is important that you establish the ground rules right away. The best way to do that is to create a clear and detailed senior caregiver work agreement that will serve as a guideline for both you and the family. It will outline what is expected and will help both parties avoid confusion in the future, should any unexpected situations or misunderstandings occur. So, how do you create a senior caregiver work agreement? We've outlined some of the basic must-haves below.
Step #1: Pay attention to details.
When it comes to creating an effective work agreement, you'll need to be as specific as possible and recognize that outlining the details is important to having a smooth working relationship and peaceful interactions with the patient and the family. Think about conflicts, problems, or other daily situations that could be uncomfortable or difficult to discuss. Outline your policy and expectations in writing, so it is made clear from the get go. Write clearly and succinctly with sentences that are to the point and easy to understand.
Step #2: Don't forget the basics.
You may spend a lot of time writing your policies on some of the "what-if" situations, but don't forget to include some of the basic guidelines in your work agreement such as hourly pay rate, overtime policies, living arrangements, and basic daily duties that you are able and willing to provide to the patient and family. You should also set a policy for sick time and vacation time.
Step #3: Outline your emergency procedures.
No one wants to imagine emergency situations happening, but a responsible caregiver has solid emergency procedures in place, just in case something happened. Define your policy on emergencies and clearly state what you would do in the event of an emergency occurring while the patient is under your care.
When it comes to writing a senior caregiver work agreement, take your time. This isn't something you should rush through. It should be detailed and ready to implement should you get hired. In addition, coming to an interview prepared with a work agreement shows that you are organized and committed to quality and attentive care for the patient and the patient's family.