If you plan on hiring an employee to work in your home, it's essential to know who you're hiring. Background and reference checks can give you confidence that their criminal and personal history are free and clear of anything alarming. Our HomeWork Solutions experts have worked with thousands of clients over the years, and we recommend reference checks and background screenings for anyone regularly working inside your home.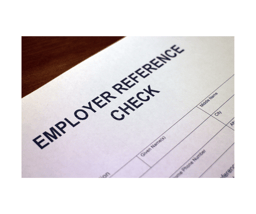 Background checks:
Conducting a background check is a critical part of the hiring process, no matter what kind of employee you're considering hiring. These screenings look closely at the history of a potential employee, including their criminal record if there is one. If you allow a new person into your home near loved ones and other valuables, you should always get a background check. These checks occur through the National Crime Search, Inc., an Arkansas-based corporation with a national background screening network. Learn more on what's included in the background check here.
Reference checks:
Reference checks can give you a good indicator of what you can expect from the person you hire once they are on the job. You can talk to the reference about the employee's communication, their punctuality, attendance, and any other job-specific questions you may have. Read here for more tips on reference checking.
Conducting a thorough interview process, then following through with the reference and background checks will help you select your top candidates. Once you have found the right fit and filled the role, write up an employment contract that both you and your employee sign.
This document should include everything related to the employee's job:
Wage and payment information and schedules

Paid time off information

A termination clause

A description of job duties
If any other items are unique to your home or the employee's role, you can outline them here. A detailed work agreement is a great way to ensure everyone is on the same page.
Also, you'll need to make sure you withhold the proper amount of taxes you're your employee's paycheck each month. Not sure how to do that? The experts at HomeWork Solutions can help. We have flexible, customizable service plans, so you can find the one that's right for you.