Assisted living centers and nursing homes are not the desirable choices for every senior. Many want to age in place in the comfort of the home they know. As your loved one ages, it can get complicated for them to do what they were once used to doing on their own. Some activities like cooking, dressing, and cleaning become unmanageable. Hiring in-home assistance for your loved one is an excellent option. However, it's a decision that requires consideration. Here are some reasons to hire a qualified in-home senior caregiver.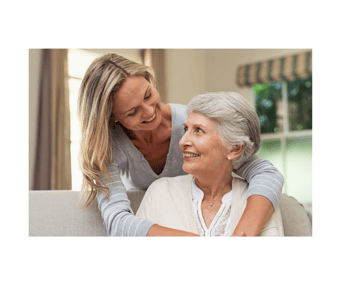 #1: You want a caregiver that has the proper credentials and licensing.
Hiring an experienced caregiver is essential, but make sure the candidate also has relevant training or credentials that effectively demonstrate their ability to care for your loved one. For example, Red Cross certification in First Aid and CPR should be a must-have. If you want a licensed nurse with a college degree, ensure all state credentials are up to date. Depending on what state you live in and the sope of work, some senior caregivers may be required to obtain certifications or licensures. Be sure to check your state and county website for what information is mandatory, then compare with the candidate's resumé.
#2: You are experiencing emotional burnout.
Perhaps you or another family member have been the sole caregiver for your loved one for a long time. Caregiving can be difficult emotionally, physically, and mentally – especially for someone you love. Asking for an extra hand can be advantageous, because you can resume your position as a family member rather than as a caregiver, even if only for a short time. While it can be hard to give up the reigns after you have invested so much time and attention with your loved one, it can alleviate stress to find another qualified and trusted caregiver to take your place.
#3: You are looking for something cost-effective.
Assisted living, memory care centers, and private nursing homes are expensive. Also, transitioning senior citizens into a new living environment can often be upsetting and cause mental or physical setbacks.
If you decide hiring an in-home caregiver is the best option for your loved one, our team at HomeWork Solutions can help with some essential details related to payroll and taxes. Whether it's help writing your work agreement or setting up payroll, or getting paperwork and documentation ready to submit to the IRS, our experienced team will work with you to handle everything. We have flexible, customizable service plans, so you can find the one that's right for you. Plus, we offer free consultations via phone at 1-800-626-4829.