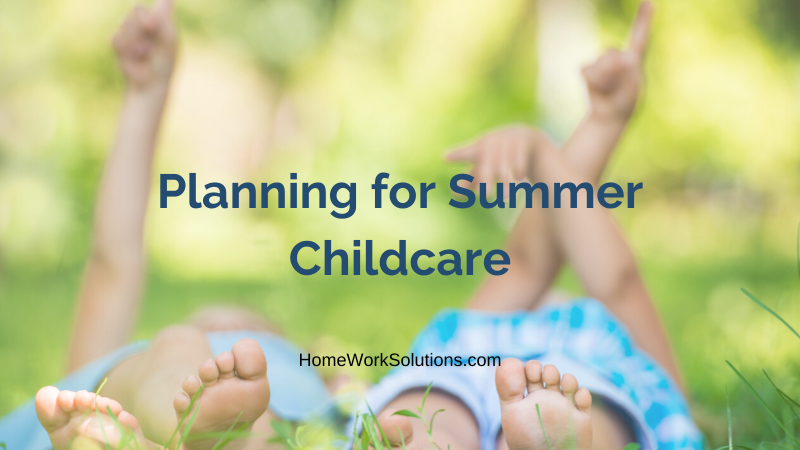 The Coronavirus pandemic has thrown school schedules into chaos. Some parents are working from home, other essential workers may be working even more hours outside the home. Many group care facilities and summer camps will be shuttered for the foreseeable future - perhaps the full summer. A summer, or long term temporary nanny may be a perfect solution.
Plan ahead.
Finding a new nanny will require some time. Make sure you start your search for a nanny well ahead of the summer months so you can have plenty of time to interview a variety of candidates. No one wants to feel rushed to hire a nanny, because it's a very personal process that requires time to find the right person. The right nanny is out there for your family!
Too late for planning!
The good news is that RIGHT NOW many highly experienced nannies are unexpectedly unemployed and you have more and better selection of candidates than you have in years! Many can help with home schooling, assignments, and eventually to plan outdoor outings as appropriate to pandemic conditions.
Consider exactly what you need.
Before you launch your nanny search, know exactly what you need and for how long. You may need full-time help for the entire break. Perhaps 5-6 hours a day of structured help would do the trick? Whatever you decide, make sure that you have your specific needs, hours, and arrangements set before you start looking for reliable nannies.
Do you need help with distance learning and assignments for your children? This is an employment consideration that most families have not thought about for summer needs - however, these are different times.
Know how to pay her taxes correctly.
If you've never hired a summer nanny before and you're unsure of how to pay her with proper tax withholdings, we can help! Paying your nanny "under the table" might be tempting, but it could cause you to have hefty fines or fees if found out. In addition, if your nanny chooses to file for unemployment benefits later, you could have other costly repercussions. If your nanny is paid more than $2,200 over the summer months, you will need to pay taxes. Your nanny is an employee can cannot be paid off the record. Enrolling in our payroll tax preparation services will ensure that you have no hidden surprises from the IRS later. We will help you get registered, make sure your tax identifications are in order, and check to make sure your new nanny is paid accurately.
Once you have found the perfect nanny for your home, contact our experienced team at HomeWork Solutions to get your payroll and tax services set up. We will make it easy to pay your nanny accurately and on-time!