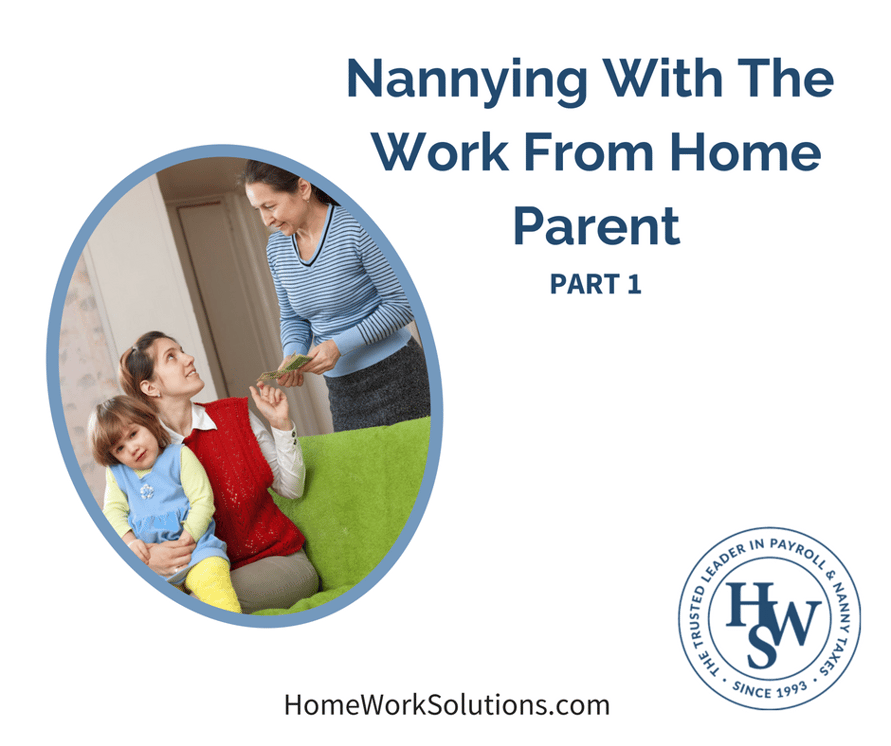 Many companies are now allowing their employees to work remotely, which means they can work from home rather than heading into the office for a traditional work day. Telework for a parent has many benefits, but it can also prove challenging if you're looking for nanny services. Finding a nanny that can navigate the ins and outs of working in a home with a work at home parent requires communication and because of the unique set up, sometimes a different set of rules.
Setting boundaries is key.
Many nannies that have had negative experiences while working with parents at home often indicate that there was an issue with lack of boundaries. For example, will they be walking around the home throughout the day or will they be inside of an office for most of the time? Proximity to the parent is something that will need to be discussed right away. Talk about the specifics and agree to boundaries and ground rules up front. This will be unique to each family and the parent's jobs. Here are helpful tips on establishing boundaries as a nanny with a work at home parent.
#1: Keep goodbyes short and stick with a schedule as much as possible.
For example, if the child knows that mom or dad will come out of their office to eat lunch with them at a specific time of the day or that they can take a break and read the child a story during nap time, that is helpful for the child to keep in mind.
#2: Institute a "do not disturb" system/sign.
This will help both the nanny and the work at home parent communicate. If the parent needs privacy and quiet time at a certain part of the day, use the sign.
#3: Set guidelines on limiting trips in and out of the office into the rest of the home or play area.
If the child keeps seeing mom or dad coming in and out of the office into the play area, but they are not allowed to talk to them or hug them, this can be confusing for the child. It can also be disruptive to the nanny and child bonding experience.
The bottom line: communication and setting boundaries on the very first day and adhering to them in the days to follow is what will make nannying with a work at home parent successful. It may take some flexibility from both parties and it will likely take some trial and error. The goal should be to make it as easy on the child as possible and sticking to a schedule and outlined rules can help.
Next week we will provide more tips for a successful nanny experience with a Work From Home Parent.
Related:
Nannying with the Work from Home Parent Part 2