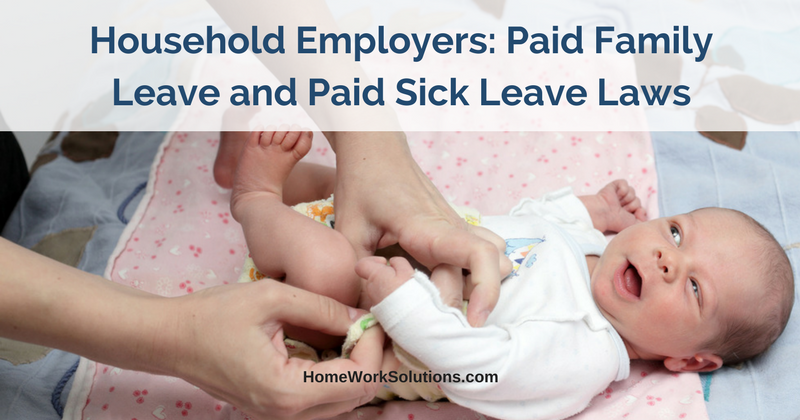 The Federal government enacted the Family and Medical Leave Act (FMLA) a quarter century ago to make it easier for workers to take job-protected leave to care for their newborns and other family members with serious health conditions. While this was landmark legislation in the employment law arena, critics have consistently pointed out that the law only applies to employers with 50 or more employees, and that the leave is unpaid.
To address these two key shortfalls, states and localities have been stepping up with their own PAID family leave and sick leave laws.
Five states - California, New Jersey, New York, Rhode Island, and Washington —plus the District of Columbia have enacted laws to provide job-protected PAID leave to workers to care for their newborns as well as sick and disabled family members. Many other states and localities have enacted laws that offer PAID leave to employees of smaller employers (generally 10 or more employees) and UNPAID job-protected leave to employees of smaller employers.
When leave is paid, it often follows payment schedules similar to unemployment insurance, which provides partial, not full, income replacement funded via payroll taxes. Some more modest paid leave laws provide limited paid leave (24 - 40 hours a year generally) to all employees, funded entirely by the employer.
The landscape for family leave and sick leave laws is changing rapidly, and it is impossible to address all the intricacies of the various laws in one blog post. It is important for employers and employees alike to understand that, whether paid or unpaid, these laws provide JOB-PROTECTED leave, meaning if you qualify and chose to use available leave you cannot be fired as a consequence.
There are some excellent articles online that address these laws - perhaps the most comprehensive is from the Kaiser Family Foundation. Clients with questions about the applicability of these laws to their personal circumstances are welcome to call HomeWork Solutions at 800.626.4829 or request a Free Telephone Consultation.