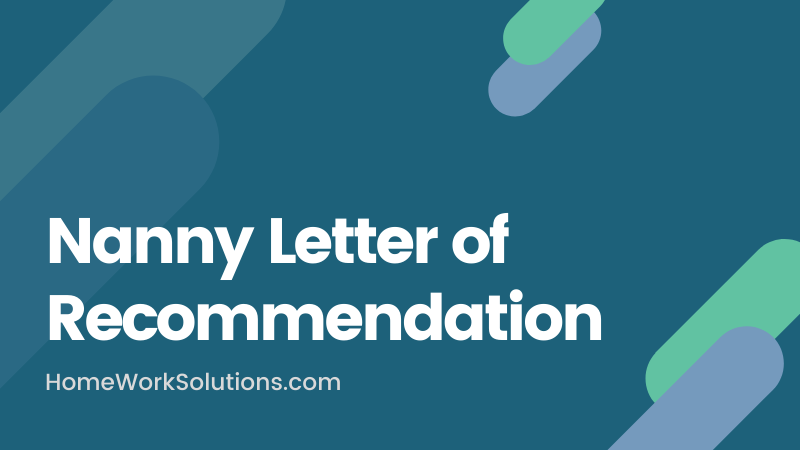 A letter of recommendation is an essential part of a nanny job separation, especially when the nanny is leaving through no fault of her own. Your children may have out grown the need, you may be relocating or, in the age of COVID-19, your circumstances may also have changed and you simply don't need her any longer.
In all cases, a caring employer will take the time to write the nanny letter of recommendation and send her off on her job hunt well armed to wow her next interview.
When you compose this nanny letter of reference, you:
Improve the nanny's job prospects
Increase their credibility
Mitigate the stress of the transition
Express gratitude for the services rendered
A reference is one of the nicest ways to put a final punctuation mark on your employment relationship.