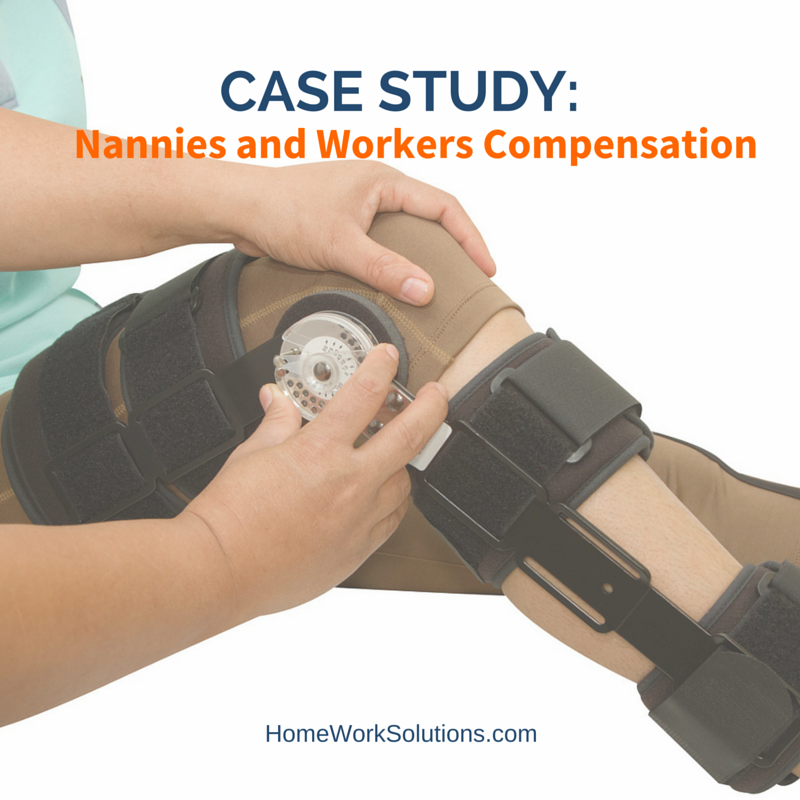 Did you know that many states have mandated that household employers have a Worker's Compensation Insurance Policy?
There are various legal requirements for obtaining this insurance which will vary widely from state to state. Most often, the job description is not the defining item. Instead, wages paid or hours worked will be. Even if your state does not require you to have worker's compensation insurance, smart employers obtain this important protection anyway to protect the family's assets and the household employee in the event of a workplace injury.
Background:
A family had hired a nanny to take care of a five year old child. While she was in the home, she slipped on the stairs and hit her head on the handrail.
The challenge:
The fall caused the nanny to become confused and the child called 911. The nanny was taken to the emergency room and was diagnosed with a concussion.
The situation:
The nanny was released later from the hospital and was advised to follow up with her doctor and rest at home in her husband's care. Costs for the ambulance ride and emergency room visit ended up being about $3,000. The nanny lost 3 days of wages. In addition, the nanny's employer needed to take time off of work to deal with all of the details. The household employer did not have state-mandated Worker's Compensation Insurance and because of this, the family is now liable for those costs.
The solution:
This ended up being a very costly accident and out of pocket expenses for the nanny's medical care could have been avoided with a household payroll specialist when the nanny was hired as they would have known that Worker's Compensation Insurance is required in their state.
Worker's Compensation Insurance is a very important and necessary part of having an in-home employee. It will protect the employee as well as the employer from liabilities and other expenses that come with a work-related accident. HWS can help you obtain this insurance torough our insurance partner as part of your Complete and Essential Payroll services.
You can't plan for accidents, but you can be prepared in case they do happen. Don't assume that this sort of liability is covered under the Homeowner's Insurance Policy. Instead, plan ahead and work with a household payroll specialist from the very beginning so you can avoid costly errors. Click here to view the list of worker's compensation insurance requirements as required by each state.
Related: