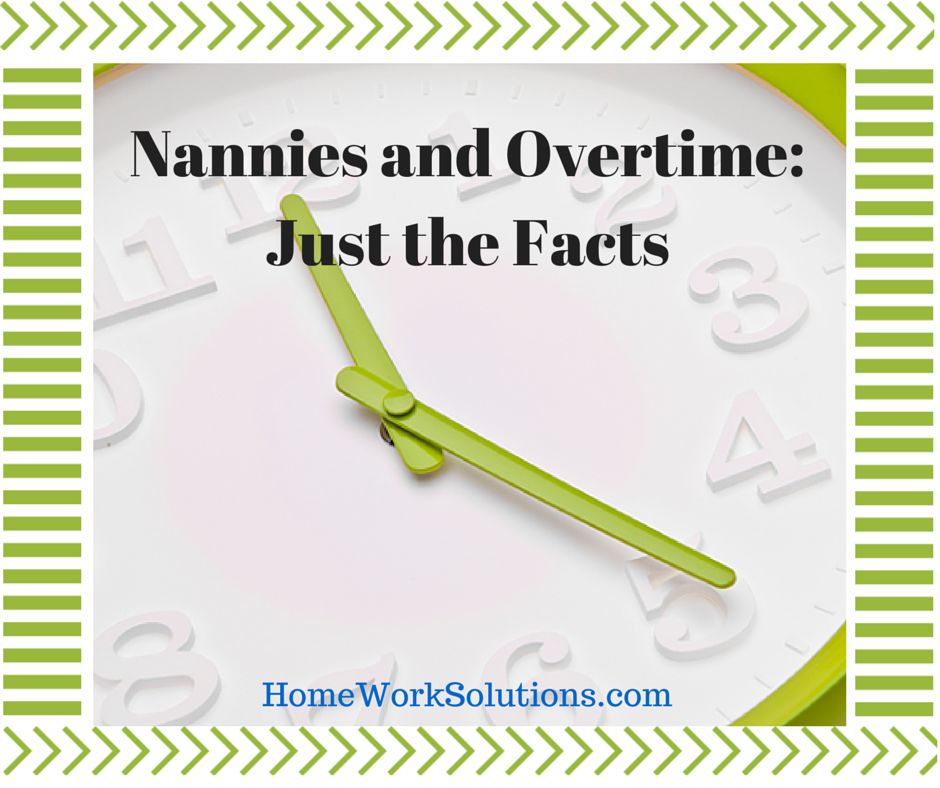 There's all kinds of advice floating around out there about how to handle a nanny's wages. Here, we've included only the facts on nannies and overtime:
Nannies ARE
Considered non-exempt employees. This means they are paid HOURLY, and are never true salaried employees.
Entitled to overtime pay (for hours worked in excess of 40 hours per week)*
Can be protected from wrongful discharge, breach of employment contracts (the court ruled that a two year work agreement was enforceable), and be entitled to file unpaid wage claims
A written nanny work agreement protects both the family and the nanny. HWS can help. Download our tips on how to write the nanny work agreement and take a look at our sample nanny work agreement.
Do you employ a nanny or a household worker? Allow Home Work Solutions to make nanny payroll effortless with our automated nanny payroll services. Click here for our free Quick Start Guide to Nanny Payroll, or call us at 1-800-626-4829 for a free consultation.
Update May 18, 2016: Effective December 1, 2016 ANY employee, irrespective of duties, who earns less than $913 per week must be paid overtime, and must be paid on an hourly basis.