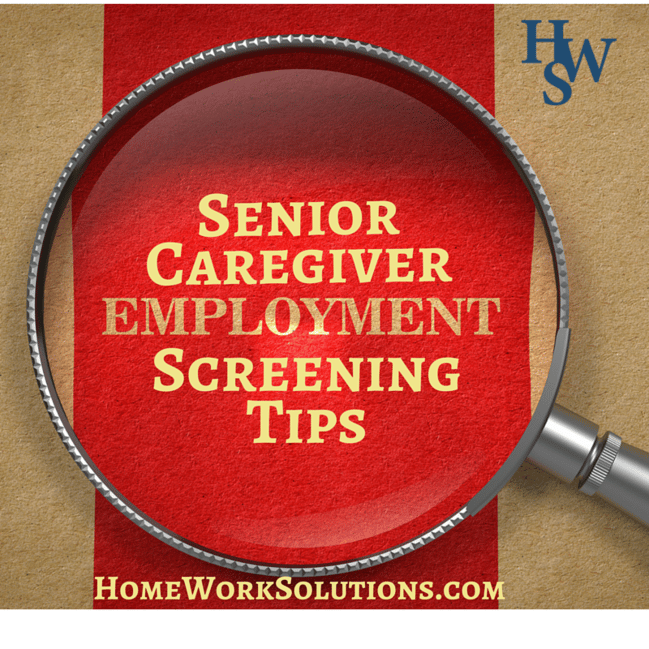 There are a lot of news stories about seniors being taken advantage of. Sometimes it is physical abuse that you hear about and other times there are reports of senior scams that drain bank accounts. Seniors everywhere are being used rather than cared for, so in order to keep your loved one from becoming a victim, quality background checks are needed for caregivers and household employers. The National Institute on Aging estimates that there are about 7 million Americans that are long-distance caregivers for their aging parents and for this reason, reputable caregivers are needed to help bridge the gap for those that cannot make it over daily to help take care of their loved ones. In addition, it's estimated that the number of people age 65 and older will double by 2050, a phenomena often referred to as the silver tsunami. This means that more families are background screening senior caregivers.
Step #1: Do your own research:
First, conduct your own research. Ask for three references and call each one. Be sure that at least of two of them are from former employers and don't be afraid to talk with informal sources as well. Ask for photo identification and get proof of a cleaning driving record by calling the DMV and asking to verify the license. You can also do an online people search to see if the information that the applicant has given you is accurate and also consider looking at their social media profiles to see what kind of information you can glean from there.
During your face to face interview, ask direct questions and ask the applicant open-ended questions that prompt them to participate in the interview as much as possible. Ask them why they left their last job, how they handle conflict, and try to get a sense of who they are as a people and if they are passionate about caregiving. Listen to your gut during the interview!
Step #2: Hire a company to conduct a background check:
NannyVerify.com is a great service for caregiver screening. Do your research and be sure that you use a reputable pre-employment background screening resource, not the online "instant" searches peddled on the Internet. Have the company look at criminal history records that are available – your loved one is worth the extra time spent checking the backgrounds of those that you are putting in charge.
Choosing a caregiver can be challenging and conducting a caregiver background check on each candidate is vital. For information on pre-employment screening and tips on where to begin when it comes to choosing a qualified caregiver, contact our qualified and experienced team. The health and well-being of your loved ones are important and finding a trustworthy in-home caregiver can be done with a little planning and research.