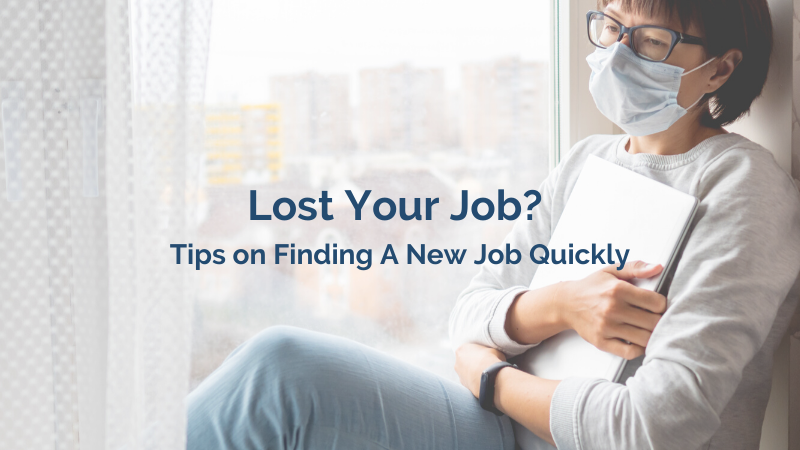 The last several months has been difficult for millions of Americans. The economy has dramatically changed and unemployment rates have skyrocketed due to the coronavirus pandemic. If you are one of the many nannies or senior caregivers that has recently lost their job, you understand the stress that comes with that. Here, we'll discuss some of the most important tips for finding a new job quickly.
Tip #1: Make your resume stand out.
Because of the amount of people that are out of work, it is safe to say that household employers will be flooded with applicants for their open positions. To stand out, craft a resume that shines. Dedicate space to the sections that matter, making the content polished and direct. Add strong details about your past work experience, so you can show them what a strong household employee candidate you are. Make sure your list your most notable or impressive statistics, education, or experience at the top of the resume. When the employer asks about these, be ready to discuss them in detail while providing meaningful examples.
Particularly highlight any prior experience working with a work-from-home parent and teaching or tutoring experience - these are currently in high demand!
Tip #2: Update skills
The job search period is a great time to update your skills and now more than ever relevant online learning opportunities are plentiful and inexpensive. Two things to consider are updating your Child First Aid and CPR certifications, and a COVID Safety certification - show families that you take the safety of yourself and their vulnerable family members seriously.
Tip #3: Don't take just any job.
While the COVID-19 pandemic has caused lost wages for many people, it is important to remember that you shouldn't take a job out of desperation. Don't settle for a job that doesn't suit your experience, talents, or abilities. If you do, you could regret it and end up unhappy and stuck in a role that you are not fit for. Take as much time as you can to find a job that really aligns with your passions and experience. Working with a household staffing agency can help with this, as they can help match you to specific roles that meet your experience criteria.
Tip #4: Be prepared to educate.
There are many first time nanny employers currently searching for help. Be prepared to educate them on the duties and responsibilities you are prepared to assume, your wage expectations, and referrals to a household payroll company to deal with the tax compliance issues.
Educate yourself on best practices on video job interviews too - this is becoming much more common.
Tip #5: Be patient.
It will take effort, patience, and perseverance to find a new job in a tough economic market. Your motivation and positivity will play a key role in keeping you enthusiastic and excited about your job search. Employers will also notice if you are motivated and this will work to your advantage during the hiring process.
Tip #6: Take care of yourself.
Self-care is something that you must focus on during your job search. The stress and anxiety of losing a job and searching for another one is real. So, take a deep breath and take time for yourself. That looks different for everyone – so do what works for you. Sometimes just simple nature walks or an extra morning to sleep in is enough to help reset your energy and enthusiasm level.
Stay hopeful and positive that the right job will come your way. Your new job is the beginning of a new life chapter.