It is no secret that 2020 has been a difficult year for many families. 2021 brings hope and possibilities, and for those resolving to make this upcoming year run more smoothly, hiring experienced in-home employees can help. Whether it is a senior care professional, nanny, housekeeper, a personal chef, or someone else that can assist around the home, hiring domestic employees for the services you need is incredibly beneficial.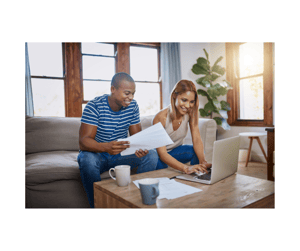 A helping hand with the kids:
We understand how important it is to find someone you trust to help care for your children while you are away or working from home. There is peace of mind knowing they are being looked after with loving, attentive care. After school nannies, a full-time live-in nanny, or someone to work just a few days a week with the children –are all options available to you.
Get caught up on cleaning:

Staying on top of day-to-day cleaning in your home can feel like a full-time job in and of itself. A housekeeper will keep your home clean, the kitchen spotless, and the bathroom shining. Perhaps you even want some help with all that laundry, or an occasional deep clean of the busiest rooms in your home. The right housekeeper will ensure your house is cleaned the way you want it and on the schedule you desire.
A helping hand in the kitchen:
We know your life is busy. Some days the last thing you have time for is shopping for groceries and cooking multiple meals a day. An experienced personal chef can take care of the details for you: grocery shopping, meal preparation, and clean up. They can work with your guidance and tastes to ensure your family gets delicious and nutritious meals you'll love. Taking a night or two per week off from cooking duties can free you up for all those other plans you have in the new year!
Once you have hired the perfect household employee, your first step is to ensure you have a written working agreement. Next, ensure that all wages are appropriately accounted for each month, with proper taxes withheld. Paying your employee 'under the table' is not only illegal, but it could cost you money in fines, penalties, or potential labor law disputes.
Do not want to handle details of your employee's weekly or bi-weekly payroll? Contact our experienced team at HomeWork Solutions today for more information on how we can help. We simplify all your household payroll and tax needs.