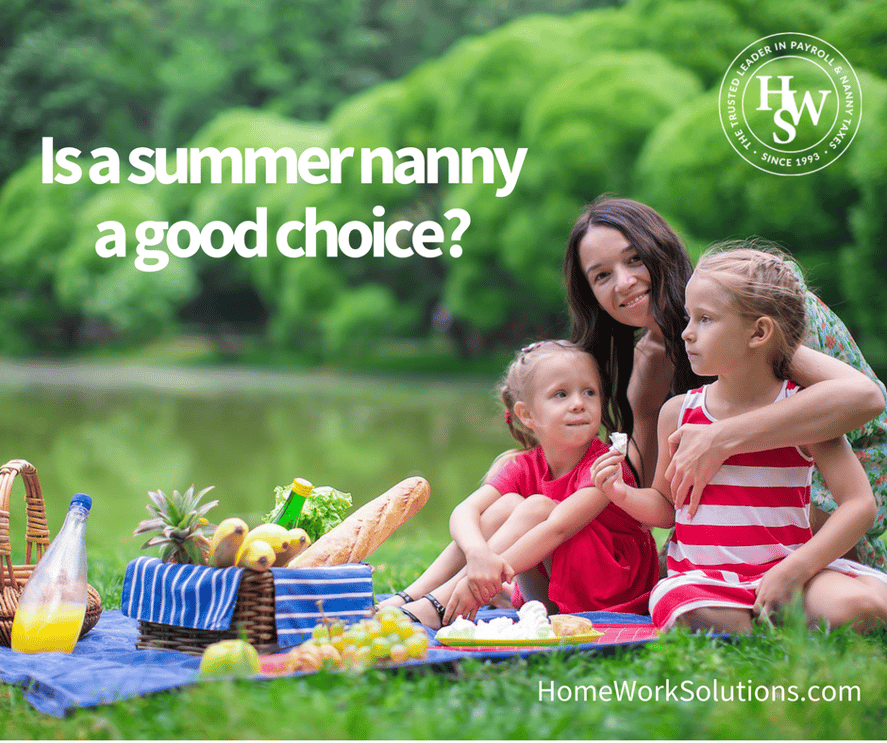 Summer is a wonderful time of year that your kids are probably really looking forward to. There's nothing like a little fun and relaxation during the warm summer months, but for you, it could be the opposite. Your schedule likely doesn't slow down once summer rolls around and it may even be causing you some anxiety thinking about trying to scramble to find reliable childcare while you're at work. Day camps, relying on friends and family to serve as babysitters, and taking vacation time will only go so far. The short term solution: hiring a summer nanny. Your kids will be happy to have someone to hang out with and you'll have a stress free summer season because you won't have to figure out childcare on a week by week basis. Here are some other perks of hiring a summer nanny.
#1: Your kids will be entertained and engaged.
Hiring a nanny that can be with your kids and take them around to do fun things is one of the best parts about hiring help for the summer. They can explore the city around you, go to movies, explore local parks or lakes, and so much more. If you give your nanny the option to customize your children's activities to suit their interests, your kids will be happy and fulfilled all summer long!
#2: You'll have extra household help.
Depending on what type of arrangement you and your nanny agree upon, you may be able to benefit from having some extra household help, as many nannies are willing to fold laundry, do the dishes, or start prepping meals. At the end of a busy day, you may want this extra help, but be sure to talk to your nanny upfront about it to be sure that she is ok with doing these types of duties.
#3: You'll have peace of mind.
Leaving your children with someone can be difficult at first, but if you do your research and find the perfect fit for your family, a nanny can bring you significant peace of mind while you're away during the day. You can be reassured that your nanny has your children's best interest in mind and that you have an extra "partner" throughout the summer to help keep your kids entertained and happy.
Plan ahead of time and start looking for a nanny well before the summertime rolls around. That way you will allow yourself plenty of time to interview several candidates, conduct background checks if needed, and negotiate a wage and pay schedule. A summer nanny is a win-win for everyone: you'll have happy children, parents will have a stress-free summer, and your nanny will gain work experience!
Related: