One of the most important aspects of hiring a household employee is determining if they have any criminal history. While some minor offenses might not be a deal breaker, it's important to have a full picture of who your candidates are so you can hire the right person for your family. Armed with a complete background check and employment verification, you can get your questions answered and make your hiring decision.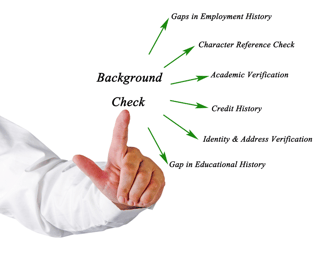 Background Check
Thorough caregiver background checks are imperative. Whether you're hiring a nanny or a caregiver for a vulnerable adult, screening your employee with a background check is a must. Checking the National Sex Offender Registry or violent offender registries is also key. HomeWork Solutions offers background checks through our partners at National Crime Search, Inc., an Arkansas-based corporation with a national background screening network. Learn more about what's included in this background check here.
Drug Screening
Many high functioning adults struggle with substance abuse. This not only negatively impacts their health, it has the potential to impact their work and reliability. Hiring a drug user or an addict could pose a safety risk for you or your family. It is always a good idea to administer a drug test upon initial hire to check for methamphetamines, opioids, and other substances whose abuse would change your hiring decision.
Driving Record
If you plan to have your household employee drive your vehicle or transport your loved ones as part of their job duties, obtain a copy of their driving record. Operating a car is a great responsibility, so ensure that they are careful and considerate in how they act on the road. Keep your eye out for red flags like DUIs and speeding tickets.
References
Call the references that are listed on the applicant's application or resumé. Don't overlook this part of the interview and hiring process! Whether they are character references or former employers, you can get valuable information by talking to people who know the candidate or have previously worked with them. In other words, references can give you a more well-rounded picture of the person you're considering.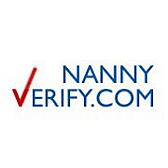 You can begin a background check at NannyVerify.com, or through your trusted caregiver placement agency. Once you have the information you need and make your final candidate selection, our experts can help you get all of the payroll and tax details sorted out. Paying your household employee legally is always the right thing to do. It not only guarantees that your employee will be covered in the event they lose their job for no fault of their own, but you also won't need to worry about paying fines or penalties and interest for unpaid taxes. Contact HomeWork Solutions today!