Your nanny is an important part of your family. She takes care of your kids when you are away, and she gives them the love and attention that they need. Paying your nanny a fair wage is one way to show your appreciation for her attentive work with your kids, but when she goes above and beyond, you can choose to acknowledge her in an even greater way. Here are some ideas on how to do that.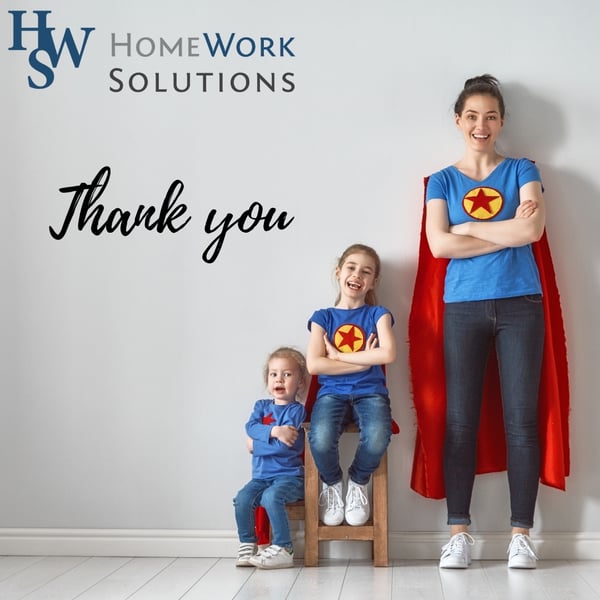 #1: Paid time off.
Time: it is one of the best gifts we get in life. Surprising your nanny with unexpected paid time off is a great way to honor her. Give her a couple of extra days off, if possible. And make sure to give her enough advance warning so she can make plans to visit family or friends if she wants.
#2: Experiences.
Gifting experiences can be a fun and unique way to recognize your nanny's hard work. Cooking classes, music lessons, a pottery or yoga class, a private restaurant or wine tasting experience, or tickets to a concert are just some of the fun ideas that your nanny might enjoy.
#3: A hand-written note.
A simple 'thank you' goes a long way. In addition to a verbal thank you, consider writing a handwritten note. Include a handwritten note from the children, too, if they are old enough to write something from their hearts.
#4: The traditional bonus.
This is the traditional way to recognize a job well done, but you can do something different with your bonus, too. Give her gift cards to places she likes, in addition to cash. Try to remember places or hobbies that she has shared about. Think about meaningful gifts that she would appreciate but not necessarily treat herself to. For example, if she likes to travel or lives away from her family, share your airline points or gift her with an airline gift card so she can make a trip happen.
No matter what you decide to do, make sure you keep your gift legal. Just like regular wages, bonuses are not tax free. They are subject to taxes, too. If you are not sure how to add or include your nanny's bonus into your calculations, contact our experienced team of payroll specialists at HomeWork Solutions for help.