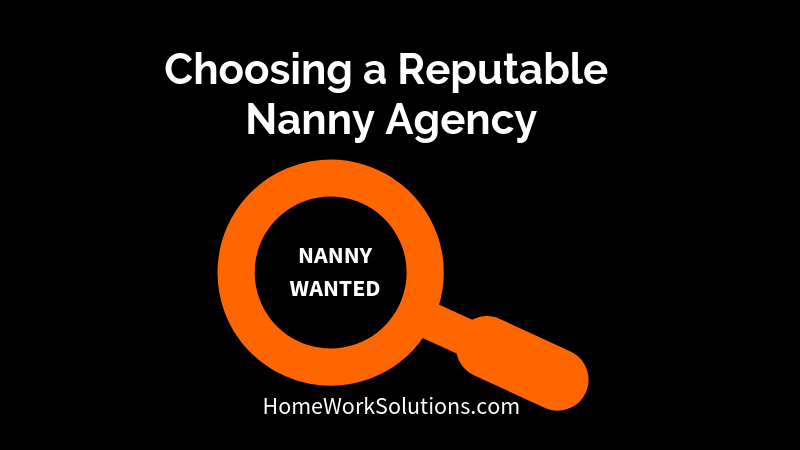 Whether you are a new parent heading back to work and are searching for a new nanny, or you're already an experienced employer looking to hire a nanny to replace one that has left, working with a qualified nanny agency can save you a lot of time and hassle. Finding the right nanny can be like finding a needle in a haystack, but with the right agency, you can find someone that fits all your family's specific needs. Here are some helpful tips on how to choose a reputable nanny agency.
#1: Look for agencies with professional affiliations.
The International Nanny Association and the Association of Premier Nanny Agencies are two of the best associations that an agency can be a part of. They have set the industry standards in ethical conduct, customer service and professionalism.
#2: Look for agencies that conduct full background checks.
When it comes to having someone working in your home and especially working closely with your children, you will want to be sure that they have undergone a thorough caregiver and nanny background check. Some nanny agencies will claim to check backgrounds, but only do so at the national level, which doesn't look at the whole picture. Be sure the nanny agency checks the background at national, state, and city levels, so you can be sure you get all of the information you need. By checking each of these areas, you will be able to find out about smaller things that be a deciding factor in your hiring or not hiring of the potential candidate.
#3: Look for agencies that are committed to their customers.
An agency should be dedicated to the people that they serve as well as the individuals they place, so that means they should be dedicated to providing the best of the best in customer service. They should happily answer your questions, no matter how big or small they are, and do it in a timely manner.
Choosing the right nanny for your family begins with finding the best agency. Our tips should help you figure out how to a choose a reputable nanny agency. The right nanny is out there, and the best agencies can help you find that person soon! Once you find that special person, HWS can help you effortless set up legal payroll. Questions on where to start? Our team at HomeWork Solutions can help, so contact us today.