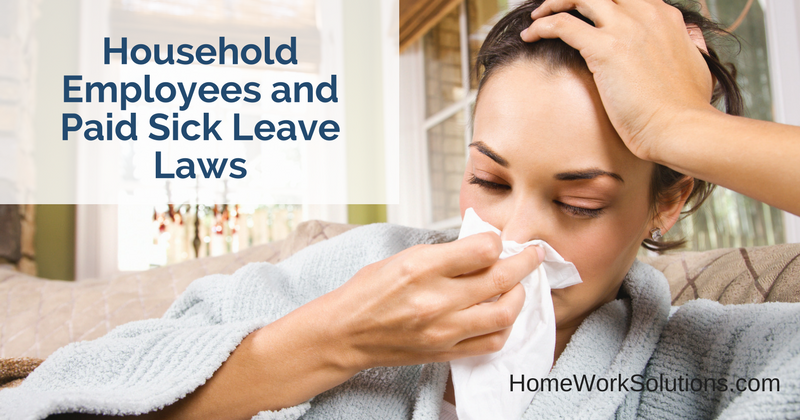 At the Federal level, private employers are not required to offer sick leave - whether paid or unpaid - to their employees. Most household employers voluntarily offer some paid time off to their nanny, senior caregiver or housekeeper in their work agreement.
There has been considerable activity at the state and local levels in 2016 and 2017 to mandate that private employers provide paid sick leave. Arizona, California, Connecticut, Massachusetts, New York, Oregon, Vermont and Washington, for example, have enacted paid sick leave laws. Additionally, many localities such as the District of Columbia, New York City, Philadelphia, many cities in California, New Jersey and Washington state have enacted their own paid sick leave laws.
Household employers in most cases are required to be compliant with paid sick leave laws. The good news is if the household employer already offers flexible paid time off that meets or exceeds the mandated levels no additional paid leave needs to be offered!