At HomeWork Solutions, we find that good ideas can come from any of our stakeholders. An employee offering an improved business process, a client requesting default payroll reporting, a caregiver asking for material to educate their employers about Healthcare Reimbursement Accounts… Ideas from all have helped make HomeWork Solutions the company it is today. In fact, our foundation was built on listening to employees.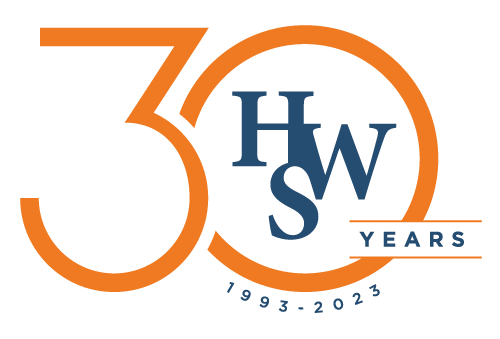 Thirty years ago, a key employee at a telecom company explained to an executive that she needed to either cut back at work, or hire a nanny. The latter option carried the burden of payroll tax filings, but the executive was a seasoned accountant and knew taxes. Together they soon decided to start a small side business; A payroll tax company helping household employers pay their nannies, housekeepers, and caregivers legally. This is how Kathy Webb and Alan Heilbron started HomeWork Solutions, in a closet-sized office with a shared desk and a milk crate for a filing cabinet.
Two radio ads, two print ads, and very few clients later, they wondered if they had made a huge mistake. Fortunes soon turned as CNN picked up a story about this new small business aimed at making tax compliance simple, followed by camera crews from local news stations the next day. From that point on, HomeWork Solutions has grown by focusing on service, on the needs and education of our stakeholders, and on growing by simply "getting less and less small."
Listening to our clients, to their employees, and to the team members who deliver superior service every day has always been a formula for success at HomeWork Solutions. As we celebrate our 30th Anniversary in 2023, we are grateful to all who have trusted HomeWork Solutions as their payroll and tax service provider, to those who have referred their clients to us, and to those who have partnered with us to educate household employees about their rights or to advocate for fair and legal pay. Of course, we must also thank all the team members who have made HomeWork Solutions the company it is today.
We look forward to celebrating 30 years of service throughout the year to come, and we hope you will share your ideas with us so we can make the next 30 years even better!