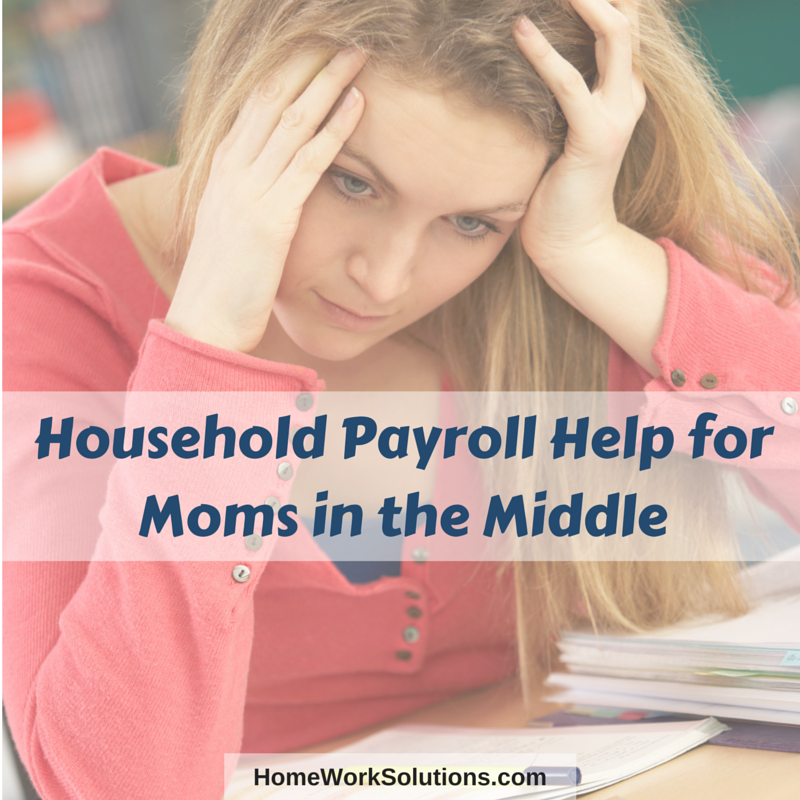 Are you a "mom in the middle?" This is a common term for mothers ages 35 to 54. Women in this age group are oftentimes required to not only care for their growing and active children, but many times they are also left to care for their aging parents. Motherhood is a very demanding job in itself, and adding the care of an aging parent into the mix can leave a woman feeling stressed and drained both physically, but emotionally as well. Mothers can feel strained and the stress can cause damage to personal relationships with spouses, children, friends, and other family members. So, how can these "moms in the middle" recognize stress and figure out how to manage it in a healthy and productive ways? Here are some helpful tips.
Identify specific stressors:
Do you know what types of things trigger your stress? Name what things in your life that are causing stress and figure out healthy ways to manage these things. Consider ways that you can reduce the stress – talk with friends, exercise, focus on getting enough sleep, and find time to participate in a hobby or activity that you enjoy.
Get the support your need:
Caring for others – whether it's your children or an aging parent – requires supportive friends and family. This can help you get through some of the most stressful times. So, be sure you surround yourself with compassionate people that love you and are willing to step in to help from time to time. In addition, if you feel that you need professional support from a counselor or therapist, don't be afraid to do that. These people are trained to give you the tools to help manage stress and tackle some of the things that may be causing you to develop unhealthy behaviors, including excessive worry or anxiety.
Hire a household employee:
If you have found yourself in the position of caring for your own children as well as your aging parent, it's okay to ask for help. Consider hiring a nanny, housekeeper, senior caregiver or other household employee that can help take some of the burden off. Part-time employees around the home can help tremendously, even just a couple hours a day. Look at hiring a reputable college age student that can come to your home to play with your kids or even help cook and clean for you. Or, if you think your aging parent can benefit from having someone run errands or help with other household tasks, consider what it would take to get that done to help alleviate some of the burden. Then, contact us to outsource the payroll and tax compliance, so you don't have to worry about anything additional.
The bottom line: while you're taking care of others, don't forget to take care of yourself.