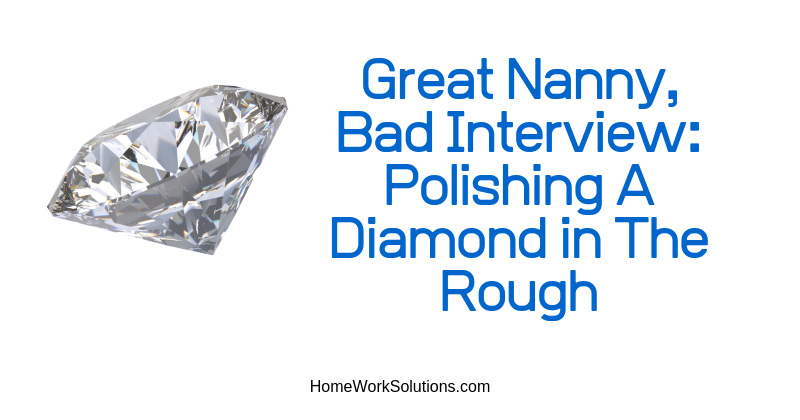 Interviews can be difficult for some people. Maybe it's because of nerves, or simply because the potential nanny doesn't have a lot of experience with the interview process. It's a fact that sometimes the interview just simply doesn't go well. This case study looks at a common issue: how to help a nanny interview well and secure a position.
Background
The Grove Family recently contacted you to help them find an experienced nanny to work in their home. You get information about what it is they are looking for and start your search to find the right nanny candidates and find one person that could be ideal.
Challenge
You just got an email from the family explaining that the nanny you sent for an interview did not do well. You were sure this candidate was great, but as it turns out the candidate just doesn't interview well. What now?
Solution
Contact the family right away and listen to their impression of the candidate. Ask questions so that you can determine the problem. Then, schedule an interview follow-up phone call with the nanny candidate, and make sure it's at a time that she will not be distracted and can really listen. Talk to the nanny about her strengths and your confidence in them but let them know it needs to come through in an interview. Use examples like, "I would recommend _____ instead of ________" and give some basic interview tips such as what to wear, how to listen and answer questions directly, and how to best interact with the children. Remind the candidate that you are not upset, but instead that you're trying to help families see the talent in front of them. Reiterate that each interview is a chance to do better than the last. Ask them to try your suggestions in their next interview to see if they feel the interview goes more smoothly.
The Result
By the time a candidate goes out on interviews, you have already invested a lot into them. You've coached them on how to ace an interview and you've given them the tools to help them highlight their brilliance and land the next job they interview for.