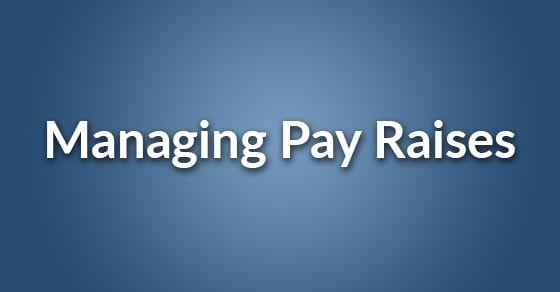 Managing compensation can be complicated. Employers want to make sure their employees are happy but also want to keep their payroll costs in check. Factors like employee performance, peer wages, and market value all come into play. This article gives you some tips on how to deal with this challenge.
Set Standard Criteria
Giving yourself a formula of sorts will help eliminate potential bias if you have more than one employee. It will also give you a structure that is predictable so you can foresee your cost changes before they happen.
The criteria you use will, of course, depend on your own situation. That said, things to consider could include: years of service, applicable performance metrics, education level, and changes in workload.
If you have multiple employees these criteria will also help in standardizing compensation so you can easily conform to pay equality standards.
Factor in Goals
Building out criteria also gives you the opportunity to include goals for your employees. These don't have to be tied to raises; they can trigger bonuses or be commission based if that works for your situation.
Goals should be clearly communicated up front and be reasonable. They should also be mutually beneficial. For example, if you employ a nanny you could have a raise tied to the completion of applicable coursework in early childhood education, or a bonus for things like CPR certification completion.
Other Thoughts
There are certain other things you need to keep in mind with compensation packages. Mostly those revolve around federal or state laws in your area. If you are a household employer, or financial professional working with clients that employ household workers, we are happy to talk to you about those laws and what it takes to be compliant.