HWS received the following update today from Legally Nanny, a foremost legal expert in household employment law in California and wanted to immediately update California household employers.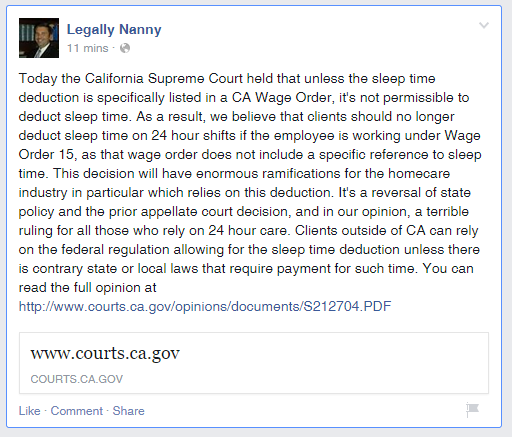 If you employ a nanny or senior home care worker who works 24 hour shifts in California, you must take note. We recommend you review the CA Supreme Court opinion, and take the necessary actions to insure you remain compliant with California's Wage Order 15 and pay for ALL hours at no less than the applicable minimum wage and overtime standards.
Employers are legally required to provide written notice to their household workers of the regular and overtime rate of pay. HWS makes a free California Household Worker Pay Rate Notice available.
Related Post: