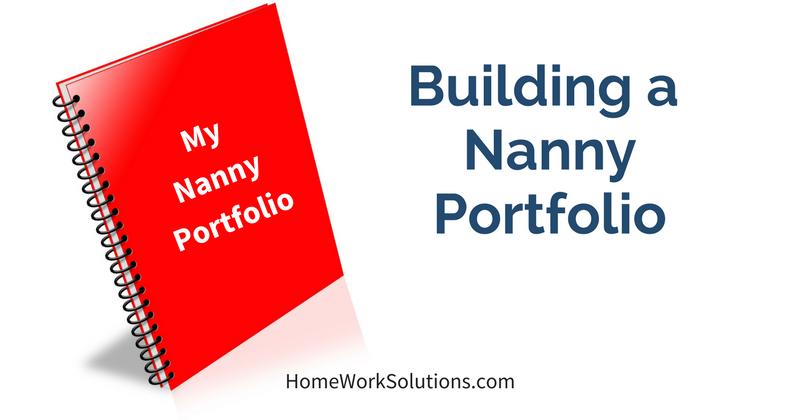 If you're looking for a job or your current nanny position is changing because the kids are going off to school, you're probably figuring out what the next move will be. You'll need to freshen up your resume, practice your interviewing skills, and finally, get your nanny portfolio ready to go.
What's a nanny portfolio?
A nanny portfolio is something that's very important and it can even be a game changer when it comes time to interview for a job. Essentially, your portfolio should contain all your relevant professional documents that you will need to prove that you're an experienced and successful nanny. Having a well-organized nanny portfolio not only shows a potential employer that you're prepared, but it's also a convenient way to keep everything that you might need organized in one place.
What should you include in your portfolio?
Original copies of these items are ideal.
Current resume
Cover letter or personal profile document that has been written for the position
2-4 letters of reference
Proof of address
Driver's License
First aid certification
Educational certificates or degrees
If you want to really go above and beyond, you could provide pictures of yourself working with previous families, offer a list of some of your favorite activities that you like to do with the children you take care of, and or show the potential family examples of thank you cards that you have received in the past. If including photographs, please insure you have the permission of your prior family to do so. Many nannies will insure that the photos do not show the children face forward, and that identifying information (house number for instance) is not included.
Once you have secured the position, keep a copy of the nanny work agreement that you can fill out with your new employer. You can also have the family emergency contact form and consent for emergency medical treatment form to provide to the employer ready to go.
All in all, your nanny portfolio should showcase how experienced you are and what makes you stand out from other nannies that may be interviewing for the same position. What makes you unique and what can you bring to a family that's looking for a loving and attentive caretaker for their children? Your nanny portfolio can be a glimpse into who you are as a person and your passion for caring for families of all kinds.