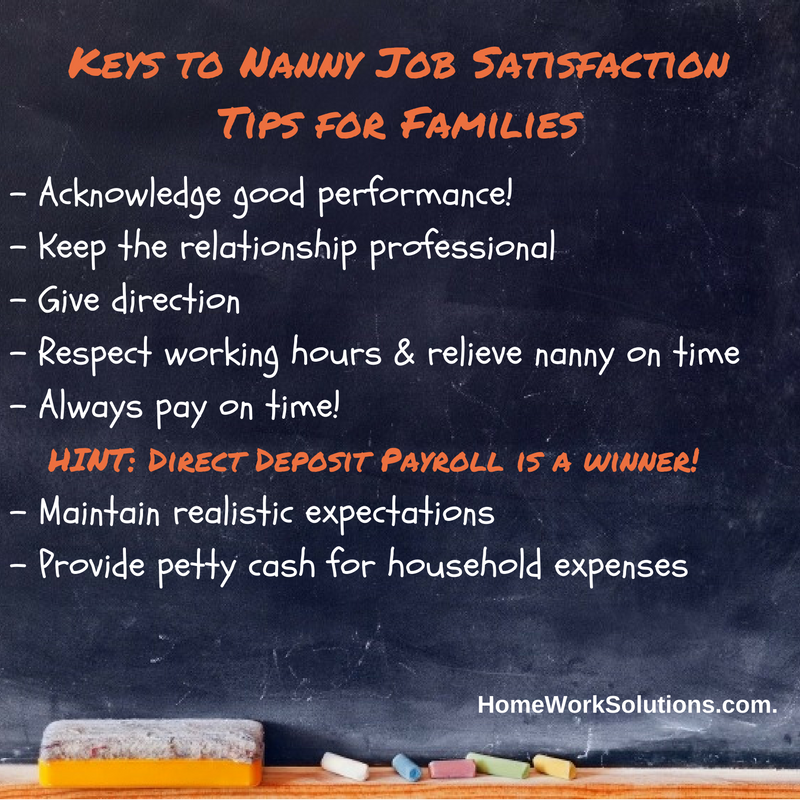 When families hire a nanny, they enter the relationship with the best of intentions to establish a mutually rewarding long term relationship between the nanny and the family. You have gone to a lot of effort to locate this nanny, what actions can you take as the nanny employer to insure your mutual satisfaction? What are the keys to nanny job satisfaction?
HomeWork Solutions consulted with the most successful nanny recruiters and this is what they told us:
A special thank you to the wonderful industry experts who have contributed to this post. These individuals have all assisted hundreds, if not thousands, of families in their careers and truly know what works and what doesn't. If you are searching for a nanny and want expert advice and guidance, HomeWork Solutions' recommends agencies who belong to the International Nanny Association or the APNA, industry professional associations that require members to adhere to a transparent code of conduct. These agencies are the crème de la crème and cannot be matched by do-it-yourself online options.