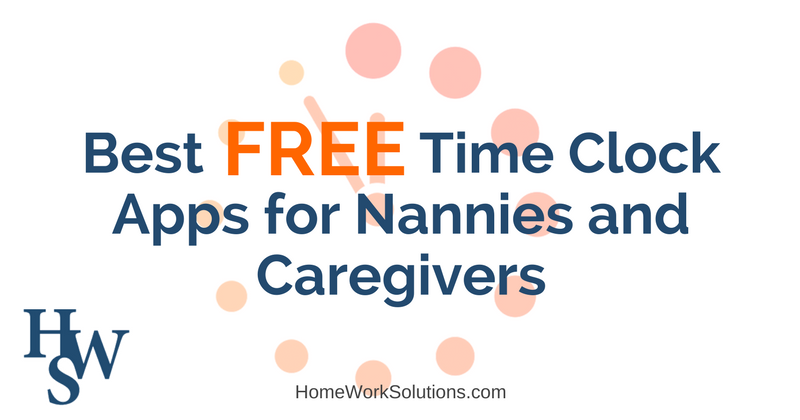 If you have a new nanny or senior caregiver, it's important that you have a reliable way to keep track of their hours worked. Accurate, contemporaneous time tracking will protect you as an employer from unpaid wage and overtime complaints and it will also ensure that the nanny or caregiver is paid for all their hours. Here are some free employee time clock apps that can help.
Open Time Clock
This time clock software is both cloud and web-based and can be used to schedule shifts, monitor employee's time worked, track absences, calculate automatic payroll, and track paid time off accruals. The basic version is free for unlimited users and employees.
Clock It
Clock It is a cloud-based time and attendance tracker and has a web-based punch in and punch out option with capability for graph reporting. A convenient mobile version offers additional features, such as route mapping and employee GPS tracking. Clock It is free for up to three users and only takes 15 minutes to set up the account. After that, pricing begins at $8/month.
MyHours
This app is a helpful time management tool that can help wrangle in your schedule in an organized way. Set your schedule, manage the hours that are worked, and keep important notes. It will also allow you to sync to your Google Calendar and can be downloaded for Android, iPhone, iPad, or iPod. Downloading the app will cost $1.99.
These apps will help organize your life and help you accurately track the time that your employee works, which can increase your productivity and help save you time in the long run. The right app will make your life easier!