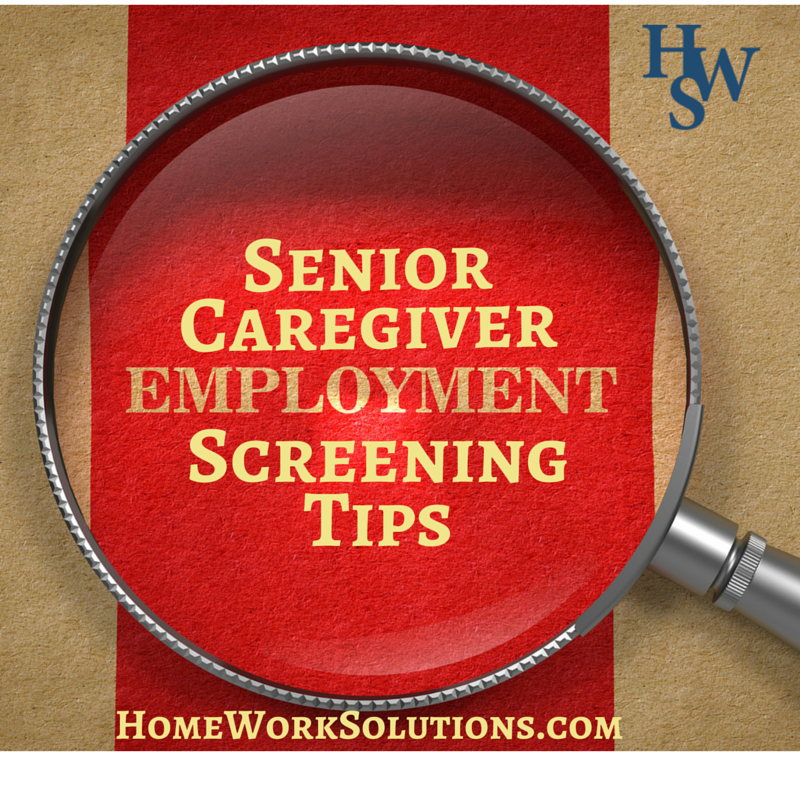 Our aging parents deal with physical and sometimes mental declines that challenge their ability to completely take care of themselves on their own. They don't like the idea of moving out of their homes to a senior care facility. How will they safely age at home, in a safe and happy environment?
Today an estimated 3.4 million senior home care givers provide support services to an aging population that emphatically wants to 'age in place.' To meet continued demand, the U.S. needs an additional 1.6 million caregivers by 2020. While most families turn to senior care agencies to provide support personnel to aging family members, an increasing number of families prefer to hire directly, citing both reduced costs (20% - 30% Less!) and greater control over caregiver selection as their primary motivations.
Families who choose to privately hire senior caregivers assume a considerable number of responsibilities that other families rely on the agencies to handle. Family members need to act as a human resources department on behalf of the elder who needs care, conducting careful recruiting and interviewing. They also assume responsibilities for reference-checking and thorough background screening, in addition to compliance with payroll, tax and labor laws
Yet, many families believe that managing this delicate process with as much information and control as possible will result in smoother transitions, warmer relationships between employees and those needing care, and lower turnover.
In fact, privately employed home care employees can earn 20% more than they would through an agency. A family will spend 20%-30% less than they would through an agency, even after accounting for employer payroll taxes, insurance and administrative expenses. These higher senior home care wages often result in lower caregiver turnover, especially important to seniors in light of the highly personal nature of the services provided.
Each family needs to assess its individual needs to determine of private or agency hiring is the best option. Agencies can often transition a replacement from their inventory of capable workers if planned or unexpected caregiver absences occur. Depending upon the nature of care needed, these decisions will eventually become clear.
Collecting a formal job application helps you greatly in the interview and reference checking process. The application should absolutely include references with contact information. Do not rely on letters of recommendation alone.
Families who take the time to thoroughly vet a candidate, can indeed safely hire senior home care caregivers. Experts caution that background and reference checking household employees is an orderly process that starts with a verification of the prospective caregiver's identity. Any applicant should be willing and able to provide a government issued photo ID to facilitate this.
When you interview, bit is best to include the family member who will be receiving the care. Compatibility is interpersonal, and it is best to observe interaction at the interview stage for a first step to insuring that you will employ someone who shares the skills and values you require.
According to a recent report, approximately one-third of the 65-plus population – and about two-thirds of those who are in their mid-80s – need help with eating, bathing, paying bills and other daily tasks, according to a report recently released by the Congressional Budget Office. Use all available tools to make sure the right person joins you in the task of keeping your senior family member safe and comfortable.
Asking for a completed application from each candidate, and making the effort to run a professional background check, provide a framework for this important decision.