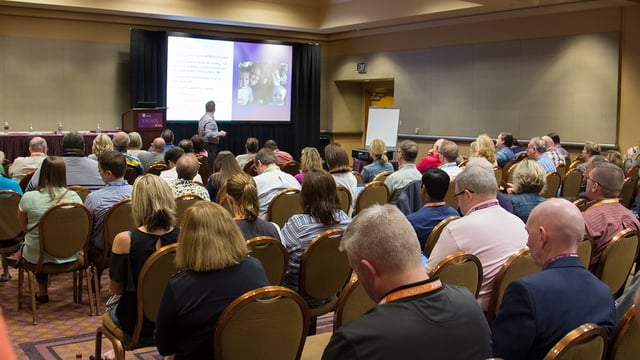 Jason Deshayes (AICPA) delivered a session that was applicable to any business really, not just CPAs. Client service is a prime differentiator especially in smaller local firms. If you're doing this wrong, you won't be "doing" very long. Luckily Jason laid out some solid advice to make this easy for you. The session had three main focus points; finding fee increasing opportunities, going from service provider to trusted advisor, and best practices to act on now.

Before you can take the steps toward better serving your clients you need to figure out your current situation. To do this you need to do assessments of yourself, your firm, and your clients. Assessing yourself is usually the hardest part. Start by doing a SWOT analysis on yourself. People usually find it easy to acknowledge their strengths but more difficult to face their weaknesses, for that reason get your spouse or business partner (someone who will be honest enough to tell you that you are bad at something) to help with this first step. In this analysis think about the type of client you like to work with, in what situation do you shine, and more existential questions like why are you an accountant and do you like it. This will help you identify things you like and things you don't like. You can then use those as areas of focus to better position yourself as a subject matter expert.

Next turn your focus to your staff if you have one. Interview each person to find out their strengths and weaknesses. This will give you a good picture of your firm's capacity, areas for improvement, and your specific differentiating factors. This can also help you plan for the future with new service offerings or new hires. Maybe you have an employee that is especially good at payroll and clients whose tax returns are always complicated because they mess up their payrolls. Guess what? That's a service opportunity! Without stepping back and taking the pulse of your firm, you could miss this type of revenue growth potential.

Once you know everything in-house it is time to take a critical look at your client base. Every firm should be able to grade their clients A through F, in fact, you can probably think of an A client and an F client right now off the top of your head. Jason stressed the fact that it is OK to fire a client. High demand, low revenue clients drain your resources and don't benefit you. Get rid of them, nicely. While looking at the makeup of your client base pay attention to things like what industries are present, where your clients are in their business life cycle, what gets a client to refer you another client, and what the profitability of each client is. This type of analysis can then be used to identify new revenue opportunities with existing clients and give you insights into how to best position your firm as trusted advisors.

Lastly, Jason walked through some best practices. This is where the underlying show theme of running your firm like a regular service business comes in. On the service side, make sure you have regular contact with your clients. If you have a client that really only uses you for tax compliance and only sometimes planning, reach out to them and build a better engagement strategy. This can be as simple as meeting for coffee once a month to chat about their business. This strategy gives you a more personable contact with your client and offers the chance to catch a potential issue early and solve it before it becomes a problem. That's a win for both sides. In-house make sure you are keeping up with proper business practices like keeping referral logs, have a new client on boarding process that you actually use, keep your power of attorneys on file and accessible, and last but not least, have a dependable and detailed billing process!