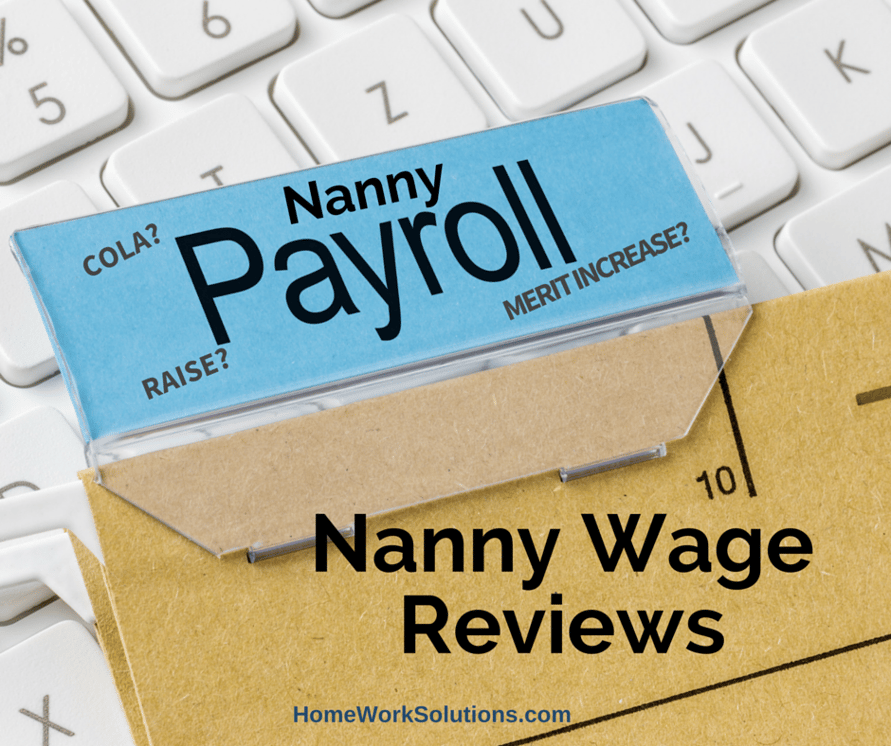 Nanny Wage Reviews
Your nanny is a childcare professional - and should be treated as one. That means as a nanny employer, you need to consider things like:
Writing a Work Agreement,
Negotiating the wage at time of hire,
Properly processing payroll and taxes,
Performance reviews,
And regular wage reviews.
It is customary to provide a nanny wage review or raise annually or with the birth of another child. You may also consider giving your nanny a raise if there are increased responsibilities that the nanny is assuming or when you know your valued nanny is at the low end of compensation in your area and you want to retain her.
Typically a nanny wage review (or raise) takes two important items into consideration: merit and cost of living.
A merit review recognizes demonstrated job performance within the year being reviewed. The merit increase will be performance based and typically will run from 0 – 3% of wages with zero being the nanny that does the bare minimum and 3% being the nanny who is an outstanding performer, often exceeding the family's expectations. The outstanding performer may straighten out the pantry and toss out of date staples without being asked, or may come to work with a new coloring book and crayons to entertain a charge she knows is not feeling well. These 'extras' are not part of the nanny's job description.
A cost of living increase is more in line with inflation – both cost of living and in some instances inflation in area nanny salaries. These can be referred to as COLA adjustments, a term commonly used in government.**
Put together, these two components will become the annual salary adjustment. An example might be a very good – but not outstanding – nanny would be considered for a 2% merit increase and a 2% cost of living increase for a total increase of 4%. We typically see annual increases in the 3% – 6% range, exclusive of increases when new children arrive in the household.
Salary increases should be given every year, or more frequently if agreed to in the written work agreement.
** The COLA for Federal Government workers in 2014, 2015 and 2016 has averaged 1 - 1.5% per year.
Related Articles: