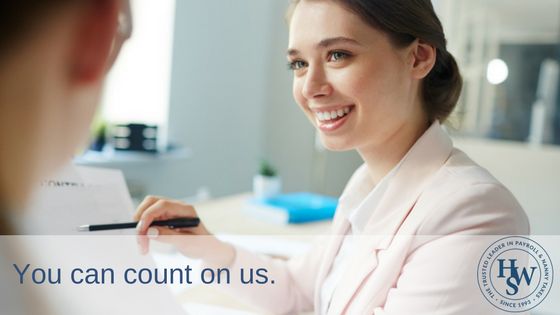 In today's fast-paced world, household employees and nannies play an essential role in the day-to-day lives of many families. By doing their jobs, they offer comfort, efficiency, and care that improve the lives of families coast to coast.
Unfortunately, while many employers recognize the value of household workers, they often overlook the complexities involved in remaining compliant with state and federal employment and tax laws. After all, there are many significant issues to think about, from understanding the applicable labor laws to processing payroll and filing taxes.
The good news is that you don't have to handle all of this alone. HomeWork Solutions is a team of household payroll and tax experts that can guide you through each step of the process, to ensure you and your family are protected.
Here are just some of the reasons why you could benefit from working with us.
1. 25 Years of Specialized Experience
While most traditional payroll companies are unaware of the difference between household payroll and commercial payroll, HomeWork Solutions has offered customizable nanny payroll solutions and support to families around the country ever since we opened our doors in 1993. Over the years, we've worked alongside countless employers, CPAs, and accountants to streamline and simplify the financial nuances of household employment.
Because we're thoroughly versed in essential aspects like Schedule H and 941 filings, we have what it takes to help you navigate the common concerns of hiring domestic workers, nannies, and senior caregivers in your home.
2. We Guarantee Accuracy
Household payroll is a tricky subject to understand, with rules that vary state by state. Chances are that you don't have the time to conduct policy research every time a new regulation appears, and we understand that. With HWS, you don't have to worry about the exemptions, exceptions, and legalese of domestic employment. We handle that on our clients' behalf.
Domestic payroll and employment are our sole areas of expertise. We guarantee that your taxes will be filed according to deadlines and with absolute accuracy so you can avoid the threat of penalties.
3. National Recognition
At HomeWork Solutions, we pride ourselves on our reputation. Since 1993, we've helped thousands of families across the nation handle every complicated area of household employment. Our expertise in this space has earned us attention from some of the most well-renowned publications in the U.S., including the New York Times, Fox News, and the Wall Street Journal.
4. Schedule H Specialists
As experts in all things related to domestic employment, we're versed in the numerous state-by-state laws surrounding nanny tax topics, as well as the complicated area of Schedule H filings. The IRS designed the Schedule H form in 1995 as a way of clarifying household payroll reporting. Unfortunately, many employers and CPAs struggle to understand exactly what is required to be compliant. As mentioned above, most payroll companies (even the large national ones) do not offer this type of support.
Failure to prepare Schedule H filings according to the right standards can lead to confusion or even penalties. Fortunately, HWS can handle this form for you, as well as many other elements of nanny tax compliance.
5. Services to Suit Your Needs — and Budget
HomeWork Solutions understands that every family is different, that's why we offer services designed to suit any budget and any requirement. We can even work alongside your CPA or accountant to help you get the best of both worlds.
Each year, you'll receive a single-page summary from our expert team that outlines all your payroll details, alongside a complete Schedule H to hand over to your accountant, ready for filing. If you'd prefer, we can communicate directly with your CPA or accountant on your behalf so your services are even more streamlined.
6. Constant Support for the Complexities of Nanny Payroll
Ultimately, while CPAs and accountants can be fantastic resources for the average household, they're not always available to help you handle the intricate details of domestic payroll. On the other hand, HomeWork Solutions specialists are available all-year round, on weekdays from 8:30 a.m. to 7 p.m. EST.
In a situation where one grave error can cost you thousands of dollars, HWS is ready with the answers and support you need to master domestic employment and avoid penalties. Every HWS family has the peace of mind that comes with knowing an expert is handling their tax compliance issues, payroll concerns, and filing worries.
When it comes to handling your household employment matters with accuracy, punctuality, and expertise, you can't go wrong with HomeWork Solutions. Contact us today to find out more about what we can do for you.