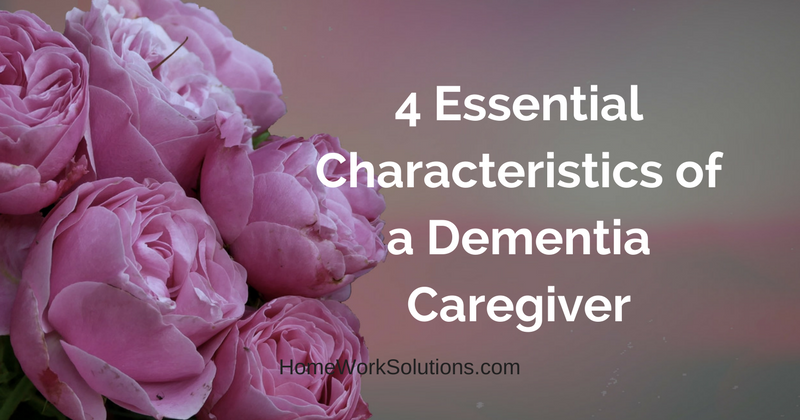 A dementia caregiver has a huge role, and for families looking to finding the right person to support their family with a loved one living with dementia, it can feel like a daunting task. Working with dementia patients requires not only the caregiving basics of being kind and loving, but it also requires an additional skill set. Here are four essential caregiver qualities that you should look for when looking to hire someone to help take care of your loved one.
#1: Communication
Look for someone that can communicate well verbally with your loved one, as well as with you. Since they will be spending a lot of time with your elderly loved one, you will need to be sure that they can talk to them with kindness and a positive attitude. In addition, be sure that you and the rest of the family have good, open lines of communication going with the caregiver, as this can help tremendously with problem-solving. Communication with dementia patients can be trying at times, so no matter what, you should feel confident that your caregiver can communicate with you and your loved one with patience and perseverance, no matter how challenging it gets.
#2: Patience
New caregivers may be stepping in to help a family that is experiencing fatigue, frustration of burnout. Patience is key to this line of work, especially when it comes to caring for a patient living with dementia. Talk to the caregiver about how they handle situations that can be potentially frustrating or trying and have them provide examples on how they kept their composure and completed their job with love and warmth.
#3: Compassion
Empathy is one of the most important things a caregiver should embody, especially when it comes to building a trusting relationship with your loved one and with your family. Talk to your potential caregiver about why they chose to work in the field of caregiving and ask them to provide some situation examples of how they showed compassion to a patient that they were caring for in the past. Compassion and attentiveness to the patient's needs are important qualities that your caregiver should have.
#4: Expertise
What expertise and experience does your potential caregiver have in working with people with dementia or Alzheimer's? Ask them to provide information on previous positions where they may have worked directly or interacted often with patients living with these medical issues. In addition, ask if they have completed certification, continuing education, or other training that has helped qualify them to help care for a patient suffering from memory loss or confusion. This will help you determine if they are able to work with the ups and downs that come with caring for a patient with dementia.
Call HomeWork Solutions today for more information on what to look for in a caregiver.
When it comes time to find a caregiver for your loved one living with dementia, it's very important to find someone that is both a match for your loved one, but for your family as well. By doing some research and asking the right questions, you will be able to find a caregiver that will provide the love and care that your loved one needs and deserves.