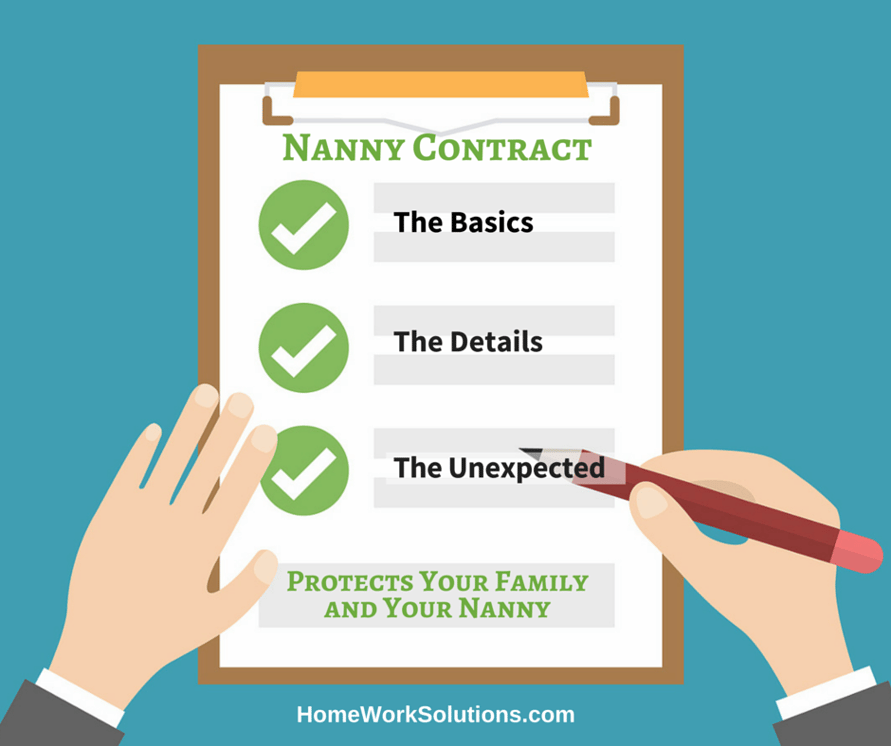 If you're hiring a nanny, writing a nanny contract is a crucial step in the process of hiring. Although it's not a legally required document, it's very beneficial to have a contract in place.
Having a clear and agreed upon nanny contract will help set ground rules from day one of employment and it can also prevent misunderstandings that can happen over time. In addition, a contract is there to help protect you as the employer as well as the nanny in the event that a problem arises.
What should your nanny contract include?
Your contract should cover anything that is related to your nanny's job. Be as detailed as possible and include:
Beginning date of employment
Detailed schedule of work
Wages and overtime rates
Hourly pay rate
Basic job duties
In the next section of the contract, write out more details that include specific information about time off benefits, list of paid holidays and holiday pay rates, expense reimbursement policy, house rules, and any other benefits that you plan to offer the nanny as part of her employment. There should also be a section that includes a confidentiality agreement, which should include detailed information about social media, picture posting, and what information is allowed to be shared.
In the final section, include a termination clause. This can help keep both parties protected in case termination needs to happen. If the nanny quits, include a clause in this section that she must provide notice. Or, if you want to have the option to terminate the nanny at any time, include an "at will" clause that will help you do this without negative effects. This is also a good place to talk about what to do in case she needs to return any family property after employment is terminated.

If you have never had to write a nanny contract before and find it overwhelming, our team of experienced professionals is knowledgeable and familiar with what to include and what to leave out in a nanny work agreement. We'll help you get it right – contact us today for advice.