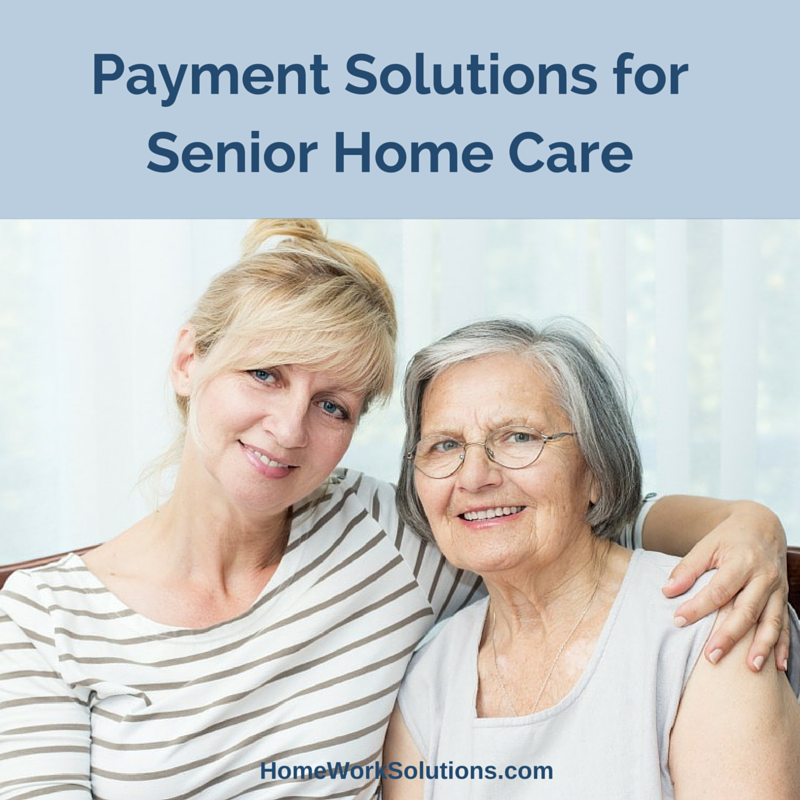 Organizing senior care at home for your mother can be an overwhelming process that is emotional and frought with a lot of big decisions. Once you have done your research and you've helped your mother privately hire a caregiver, you'll have to figure out proper payment solutions for your mom's caregiver. Not only are there weekly pay checks to coordinate, but there are also a variety of payroll taxes that need to be calculated and factored in. If this is your first time figuring it all out, it can be incredibly complicated and you may not know where to begin.
To help relieve the stress that you might be facing with the decision of hiring a private caregiver, Homework Solutions provides a completely outsourced household payroll and tax service. It's the perfect solution for families that do not want to fuss with the details of paying the caregiver. With our service, you'll work directly with an experienced payroll service representative to help you report the senior caregiver's hours every week and get the person paid on time with proper taxes withheld. We work with all of the tax calculations and details so you don't have to. The process is simple and stress free.
When it comes to filing taxes at the end of the year, you won't need to worry about a thing. We know that the last thing you want to deal with is complications with filing taxes every quarter, so let us do all the work. Our payroll service team will be sure that everything is filed on time and that you're completely tax compliant so there are no surprises later down the road. You can focus on spending time with your mom, making sure she is healthy, safe, and happy.
Senior home care can be a fantastic option for senior citizens looking to stay put and age in the comfort of their own homes. Whether it is full time care for your mom or just a caregiver that comes in and provides companionship on a weekly or daily basis, we will tailor our services to meet your specific situation. Let us help you figure out the payroll details so you can relax and enjoy quality time with your mother.
Resources:
Long Term Care Insurance Can Fund Senior Care
Financing Long Term Care