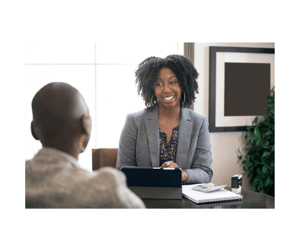 Do you know which of your clients have hired a nanny, private tutor, or senior caregiver this year? In response to school, daycare, and nursing home closures across the country, household employment is at an all time high. Don't be left scrambling to complete W2s and unemployment tax filings in January. Now is the time to contact clients about their "nanny tax" obligations!
HomeWork Solutions provides flexible payroll and employment tax services that meet your needs, while offering visibility and access to your clients' returns. Most of our clients opt for full payroll services with direct deposit, but we recognize that some just want to pay their caregiver directly and gross up for taxes at quarter or year end. We can handle after-the-fact payrolls and prior quarter/year tax filings quickly and with little cost. We even address any tax notices resulting from prior quarter filings we complete.
Our services are flexible, but our customer service standards are not. We are real people with real answers and real-life experience. We have been a leader in household payroll services for nearly 30 years and guarantee the accuracy of our work. Partnering with Homework Solutions saves you time so you can continue to service your clients with excellence. You get full visibility of your client's account and you will have a dedicated representative to contact should you have any questions or issues.
HomeWork Solutions gives you everything you need to provide a full-service approach to your clients' household employment taxes. It's simple: we do the work, and you maintain the client relationship that you have worked hard to build.
Contact us today for details on how we can increase your profitability, save you valuable time, and keep your clients fully satisfied.