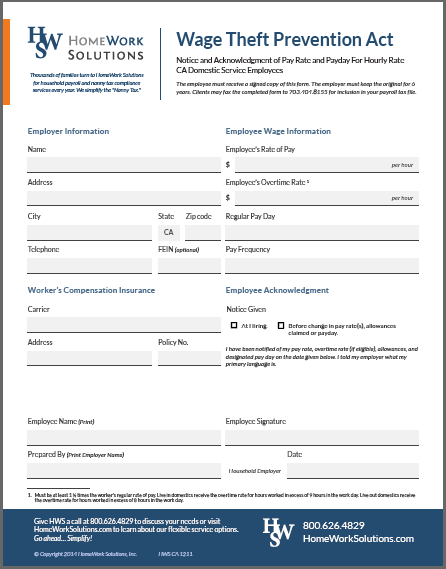 California's Wage Theft Prevention Act (WTPA) requires all employers to provide an annual notice to employees that includes details of their hourly and overtime pay rates.
HomeWork Solutions makes this easy! HWS provides nanny employers a free, PDF-fillable wage notice form. Simply download, complete, and provide in duplicate to your nanny. Retain a copy, signed by your nanny, for your records in the event of a complaint or challenge.
Is your nanny's primary language Spanish? We have a Nanny Wage Notice in Spanish available too!