Perhaps caring for your aging relative has led you to wonder if an assisted living facility is a better solution. One of the toughest decisions that families have to consider is the care and safety of their elder. In addition to rapidly changing health issues, there are potentially isolated living conditions, increasingly difficult insurance matters and general home maintenance. Choosing the right assisted living facility for your loved one is crucial to their happiness- and yours.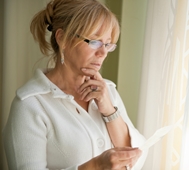 The transition from home to a supportive living community is made easier by ensuring that the facility will be the right fit for your family. In a recent article by Pro Publica, a journalism website dedicated to public interest issues, experts weighed in on the details you need to determine the best assisted living facility for your elder.
Identify your needs: how much medical supervision will be required?

Visit: During mealtimes is ideal

Profit or Not For Profit? This is important in relation to the allocation of financial resources

Cost: Once you have determined the monthly nut, what services cost extra?

The Admissions Agreement: To protect your rights, you may need to hire an attorney specializing in elder care

Location: Don't sacrifice superior care for an extra ten minutes in the car

Ask the Ombudsman: An advocate for the patient, these officials can find out about any citations against the facility
Once you have determined that assisted living is the best place for your loved one, evaluating the assisted living facility is essential. Comprised of elder law professionals and advocates for over 25 years, Elderlawanswers.com recommends talking directly to caregivers about activities, making unannounced visits and looking closely at sleeping quarters.
If you would like a guideline to help you determine if your aging relative would be better served in a supportive living arrangement, feel free to download our Senior Health Check List.