A food allergy is an adverse immune response to a food protein. They are distinct from other adverse responses to food, such as food intolerance, pharmacological reactions, and toxin-mediated reactions. [Wikipedia]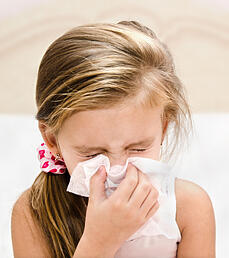 Worrying statistics reflect that the percent of children in the US suffering from allergic reactions is increasing each year. Approximately 1 in 20 children in the US has a food allergy. [Centers for Disease Control] The Asthma and Allergy Foundation of America reports an alarming 1 in 50 Americans will experience an anaphylaxis attack.
Allergic reactions vary depending on the type and severity of the allergy and can affect each person differently. Mild allergies can cause slight discomfort while life threatening reactions like "anaphylaxis" can occur in individuals with severe allergies.
Families who have children with allergies know the importance of prevention and most of them have an emergency plan in place. When hiring a nanny, parents need to explain all emergency procedures and ALL details provided in writing and placed in a visible place (preferably in more than one place). Together review your Food Allergy Action Plan.
Most countries, including the US, require manufacturers to list the 8 most common allergy causing ingredients on food labels, in language even kids can understand. Food manufacturers must also disclose if the factory produces these elements, even though they are not included in the specific product.
The most common foods that cause allergies are:
Nuts
Strawberries
Eggs
Milk
Fish
Shellfish (crab, shrimp, lobster)
Wheat
Soy
A wonderful resource for caregivers working with a child with food allergies is the Kids with Food Allergies Foundation, a division of the Asthma and Allergy Foundation of America.


Do you work with a child with food allergies? Share your tips on keeping your child safe.
Vanessa Vidal, FPC
HomeWork Solutions, Inc.