The Supreme Court's ruled last month (United States v. Windsor, U.S., No. 12-307, 6/26/13) that the Federal Defense of Marriage Act (DOMA) violated the constitutional guarantee of equal protection when applied to same-sex couples who were legally married under state law. What does this mean for household employers?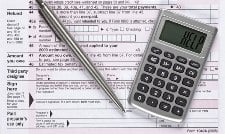 A nanny or other household worker who is entitled to file as married on their state income tax return is now also entitled to file their Federal income taxes using the married status and tax tables. Families, household employees 1) from whom you withhold income taxes, 2) who live in one of the following states* and 3) are in a legally-recognized same sex marriage are impacted:
California
Connecticut
Delaware
District of Columbia
Iowa
Maine
Maryland
Massachusetts
Minnesota (August 1, 2013)
New Hampshire
New York
Rhode Island (August 1, 2013)
Vermont
Washington
These employees can provide you a new Form W-4 and use the filing status Married to change their withholding calculations on future paychecks. There is no need to make any retroactive adjustments. The household employee's Federal income tax obligation for 2013 will be calculated when they file their annual 1040 return in the spring, and any over-collected federal income taxes from prior payrolls would be refunded at that time.
HWS clients who are in a same-sex marriage residing in a state where the marriage is recognized are advised to consult with their personal tax advisor to learn how this impacts their personal tax situation. Clients who would like to make changes to their HWS account, including adding a spouse's information to tax documents, are invited to phone the office to discuss their personal situation.
* Update August 29, 2013: The US Treasury Department and the IRS "ruled that same-sex couples, legally married in jurisdictions that recognize their marriages, will be treated as married for federal tax purposes. The ruling applies regardless of whether the couple lives in a jurisdiction that recognizes same-sex marriage or a jurisdiction that does not recognize same-sex marriage. "