California's Domestic Workers' Bill of Rights, AB 241, was significantly amended on May 28. This is important for household employers, as the mandatory off duty meal break provision and mandatory paid vacation/time off provisions were stricken from the bill.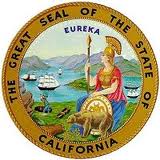 The bill moved to a vote in the General Assembly and passed on a 41-24 vote. The next step is the Senate vote.
In 2001 California instituted Wage Order 15 which covers domestic service employment. This 2001 legislation significantly expanded Federal Fair Labor Standards Act (FLSA) protections for California domestic service workers with the exception of Personal Attendants (similar to Companions in the Federal legislation).
AB 241 makes little modification to Wage Order 15, and significantly enhances specific protections against abuses such as sexual harrassment.
Should this legislation become law, California employers need to know the following:
1. If the employee (usually a nanny or senior caregiver) is to take meal and rest breaks "on duty" the employee MUST be paid for the time, and the family and the employee MUST have a written agreement. As always, HomeWork Solutions always recommends that families have a written work agreement in place with any domestic service employee (nanny, housekeeper, maid, senior caregiver, personal attendant).
2. If the employee is on duty 24 hours, and the family employers wish to exclude up to 8 hours of bona fide sleep time from compensable working hours, the family and the employee must have a written agreement in place also.
3. All California employees are required to receive a formal Pay Rate Notice at the time of hire that states the hourly and overtime rates of pay. HomeWork Solutions has a California Pay Rate Notice available for download from our website. Household employees are also entitled to a detailed pay stub that includes hours worked, pay rate, and all deductions each pay period.
California is not the only state considering Domestic Workers' Bill of Rights legislation. For the current summary of state proposals, we welcome you to download the DWBR comparison chart which includes Illinois, Hawaii and Oregon.
Curious about employer responsibilities and domestic service worker rights are in California today? Download our free tip sheet: 411: California Household Employment.